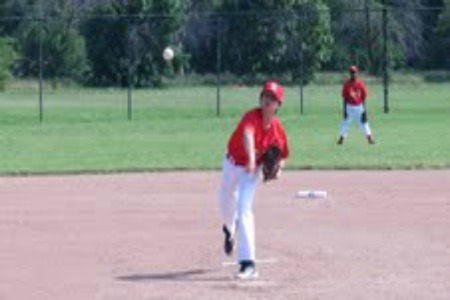 Eight Middle School teams kicked off the season for the Legends Baseball League on opening day of Little League Baseball at Palmer Park. The day, which consisted of eight hours of baseball, was the first time in years that organized baseball had been played in Palmer Park. The effort reflects a partnership between the City of Detroit and two nonprofits, People for Palmer Park and Courageous, Inc.
Legends Baseball League's director, coach Garrett Street, believes in the importance of having baseball in the community. "When I was a kid, pick-up baseball was the norm, but now you can't even find a decent field to play on that's not overbooked," said Street. "Having a venue to play and bringing it directly to the schools will bring the culture of baseball back to a community that was once rich and vibrant." Palmer Park is within two miles of eight schools which makes it convenient for families.
Legends' main goal is to build life skills through baseball. The youth receive free uniforms, a coach and even a van ride that takes them from their schools to Palmer Park for the games. "It's a lot of extra work, but we do it," said Street. "Many parents may not have cars or the time to bring their children to games."
"Don't be surprised if you see five or six girls sprinkled throughout the league," Street said. Players, ages 10 to 13, will be eligible for regional and other competitions.
The league is open to adding more teams for the summer season. Donations of batting gloves, bases for practice and cleats are still needed. Sanctioned by Little League International, Legends Baseball League is a 501C nonprofit organization. Many organizations have already contributed to the League, including UAW Region 1A, UAW Ford, Wayne County Sheriff Benny Napoleon, Laborers Local 1191, Wayne County Commissioner Irma Clark Coleman, Quicken Loans, Continental Foods and Detroit Public Schools.
Founded by former Wayne County Commissioner Keith Williams, Courageous, Inc. funds and organizes the baseball league. The organization is deeply involved in providing services for at-risk children and their families and has touched more than 1,000 children through clinics, camps, teams, tournaments and travel.
For more information contact Garrett Street at (313) 363-7271, streetgarrett@yahoo.com or visit peopleforpalmerpark.org.