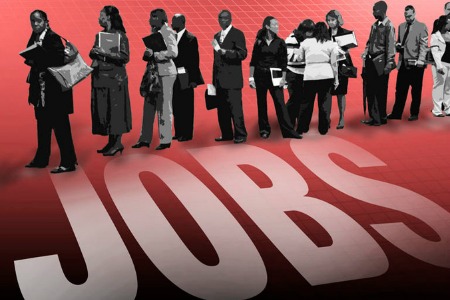 Fifty local recruiters are geared up to interviewing over 500 candidate's
onsite at the Hired In Michigan Career Expo, sponsored by
JobFairGiant.com. The goal of the spring career expo is to provide
recruiters with a one-stop hiring solution, candidates can meet
recruiter's face-to-face, interview and potentially be hired in a single
day on May 31.
The Hired In Michigan Career Expo is open to candidates ready to interview
and get hired this event is free for all job seekers. Resume-writing
experts will be onsite to offer free resume evaluations for all job
seekers.
Candidates who wish to participate can submit their resumes at
https://JobFairGiant.com Participating employers will review candidate
resumes before job fair and hold onsite interviews at the fair.
Participating companies include Quicken Loans, United Shore Financial,
WADL TV 38, Dart Appraisal, Michigan Education Transportation Services,
Shambuagh & Sons, Asset Acceptance, Senior Helpers, HTC Global Services,
Northwestern Technologies, Dorsey Schools, Speedway Stores, Amira Medical
Staffing, Mobile Doctors, ITT Technical Institute, Credit Acceptance,
Uncle Ed's Oil Shoppe, AFLAC Insurance, Global Information Technology,
First Financial and many other companies.
Recruiters will conduct onsite interviews job seekers must wear
"professional clothing" no exceptions.
May 31, 2013
9:00 a.m.- 3:00 p.m.
Westin Hotel
1500 Town Center
Southfield, Michigan 48075