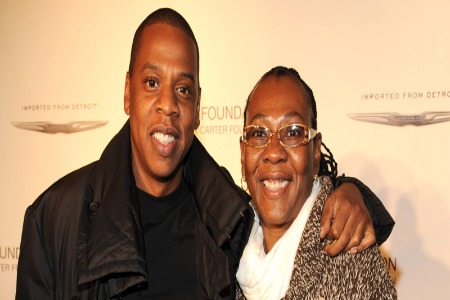 The Shawn Carter Scholarship Fund (SCSF) provides individual grants ranging from $1,500 to $2,500 to every student who qualifies and reapplies yearly, from admission to graduation.
The grant can be used to cover tuition expenses and related supplemental educational expenses such as books, lab fees, travel and select costs of living. All Shawn Carter Scholars are required to "give back" by conducting community service and by serving as mentors to younger, aspiring Shawn Carter Scholars.
The Foundation was established by her and her son Shawn Carter after her retirement. The Foundation was essentially formed because Ms. Carter wanted to create "something that would enhance the future of our young people." The Shawn Carter Scholarship Foundation is unique in that it offers scholarships to single mothers, children who attend alternative schools, students who have earned a GED, students with grade point averages of 2.0 and students who have previously been incarcerated, etc. but desire a higher educational opportunity. This group is generally not the recipients of college scholarships and is typically ignored by the Board of Education. The Shawn Carter Foundation offers scholarship opportunities to any under-served student across the United States who desires a higher education. One of the key questions asked by the Foundation when students apply for a scholarship is: What are your plans to give back to the community?".
All high school seniors, undergraduate college students, and students at vocational or trade schools are eligible to apply. All applicants must be US citizens, 25 years old or younger, and have a minimum GPA of 2.0.
For more details and/or to apply, visit:
www.scholarshipsonline.org/2013/05/shawn-carter-foundation-scholarship.html