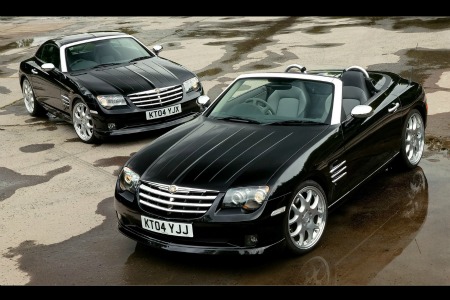 March 1, 2013 , Auburn Hills, Mich. – Chrysler Group LLC today reported U.S. sales of 139,015 units, a 4 percent increase compared with sales in February 2012 (133,521 units), and the group's best February sales since 2008.
The Dodge, Ram Truck and FIAT brands each posted year-over-year sales gains in February compared with the same month last year. The Dodge brand's 30 percent increase was the largest sales gain of any Chrysler Group brand in February.
While Chrysler Group extended its streak of year-over-year sales gains in February to 35-consecutive months, sales and shipment volumes for the first quarter of 2013 are being negatively affected by the end of Jeep Liberty production in Q3 2012 and the on-going product launches during the quarter of the new 2014 Jeep Grand Cherokee, the Jeep Compass, and the new 2013 Ram Heavy Duty truck line. As the Chairman and CEO of Chrysler Group LLC, Sergio Marchionne, pointed out in the 2012 Q4 and full-year earnings call at the end of January, due to the aforementioned vehicle launches, Chrysler Group's first-quarter volumes are expected to be lower than the volumes reached during the same quarter in 2012.
Full release and sales chart: https://www.media.chrysler.com/newsrelease.do?id=13931&mid=2
Chrysler Group Invests $374 Million, Adds 1,250 Jobs to Increase Production of of Fuel-Efficient Transmissions in North-Central Indiana
February 28, 2013 , Kokomo, Ind. – Chrysler Group LLC announced today that it will invest nearly $374 million to boost transmission production and add about 1,250 new jobs in north-central Indiana, making it the largest transmission installation in the world.
Chrysler Group Chairman and CEO Sergio Marchionne confirmed that the Company would make investments and add jobs at the following local plants:
Kokomo Transmission, Kokomo Casting and Indiana Transmission I Plants: investing $212 million for additional tooling and equipment to produce the eight- and nine-speed transmissions; adding up to 400 new jobs, subject to market conditions. Work on the facilities is scheduled to begin in the second quarter 2013, with equipment and tooling to be installed in the fourth quarter 2013.
Tipton Transmission Plant: acquiring the former Getrag facility and investing $162 million to establish an additional assembly site for the nine-speed transmission; creating up to 850 new jobs, subject to market conditions. Production at the site will begin in the first quarter of 2014.
Marchionne, along with Indiana Governor Mike Pence, Kokomo Mayor Greg Goodnight, Tipton Mayor Don Havens, Tipton County Commission President Mike Cline, other local officials and UAW Regional Director Ken Lortz, joined employees to celebrate the news at an event at the Kokomo Transmission ! Plant.
Full release, executive speech, photos and video: https://www.media.chrysler.com/newsrelease.do?id=13924&mid=2