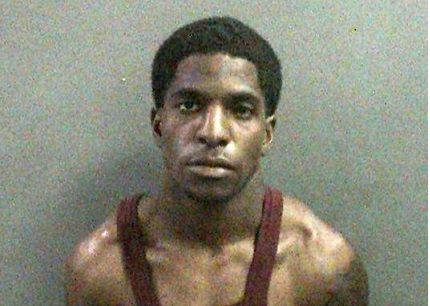 Former Detroit Lion Titus Young has had a remarkable week … a remarkably bad week. The NFL free agent was arrested three times last week for charges which range from breaking and entering, driving under the influence, assault and evading the police. Two of those arreste were in a 15-hour time span.
Young's family is said to be debating whether or not to to bail him out of jail again. The former Detroit Lions receiver pleaded not guilty Tuesday, May 14 to eight criminal counts in Orange County, California.
And on May 4 Young, 23, allegedly stole a bottle of water, some candy and cigars from a Chevron gas station.
15-hour span May 5, when he was first arrested on suspicion of driving under the influence by police in Moreno Valley, Calif. After being released, Young was arrested hours later for allegedly trying to steal his car from an impound lot.
Then on May 10, Young broke into a home in San Clemente. Calif., fled on foot and resisted arrest when he fought with officers who apprehended him.
Titus Young was supposed to re-enter a program Monday, Richard Young said, when instead he was in the medical ward of the Central Men's Jail in Santa Ana, Calif.
"I hope they just forgive Titus because this ain't none of Titus, it wasn't none of his fault," Richard Young said. "I look at my son right now, I don't see my son. That's not my son. I know my son. Titus is not the boy I really raised, I'm saying the way he act, the way he intermix in society right now. He shut down, he look through you, it's like he's depressed. He don't like to watch TV, he don't like to get involved with music that much. And these are the things that you've got to know what's going on in the world. Cause we in the world, you've got to have a relationship with the world. You've got to deal with people. I don't know, but we've been trying to get him help."