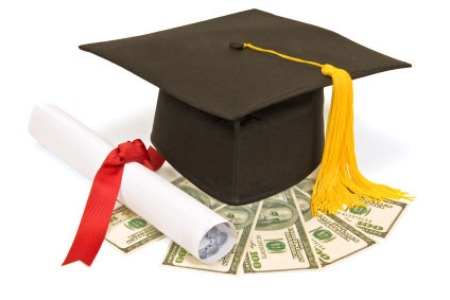 Sixteen college-bound seniors will be all smiles on Wednesday, May 15, when they receive scholarships from the National Association of Black Suppliers Scholarship Fund (NABSSF) at the organization's Silver 25th anniversary celebration at 6:00 p.m. at the Henry Hotel in Dearborn, Michigan.
Motivational speaker, author and diversity expert George C. Fraser will be the keynote speaker for the event. Musicians Randy Scott and Tim Bowman will provide the entertainment.
General Motors, the event's title sponsor, has chosen Kendall S. Woodward as its scholarship recipient. Woodward will attend the University of Michigan – Dearborn in the fall with plans to major in engineering.
"I'm so grateful to GM for giving me this opportunity," says Woodward, a senior at Crestwood High School in Dearborn Heights who carries a 3.91 GPA.
"I was in Best Buy when I got the call that I would receive GM's scholarship. I was so excited that I began jumping up and down right there in the store. I want to thank my senior counselor at school for telling me about this great opportunity. She thought I would be perfect for it."
Other recipients receiving major scholarships are Brianna Ford (from Toyota Motor Engineering & Manufacturing, North America, Inc.); Brenton D. Newton, II (from Chrysler, LLC); and Aaron C. McClendon (from Delphi Corp.). Smaller scholarships will go to 12 other scholars.
The NABS Scholarship Fund was created by the National Association of Black Suppliers to provide college scholarship assistance to African-American high school seniors who have achieved academic excellence and shown leadership in the community.
The scholarships range from $1,000 to $20,000 and can be used for tuition, room and board, or other fees at a four-year college or university of the awardee's choice for up to five years. Since the inception of NABSSF, more than $1.2 million in scholarships have been awarded to more than 130 students.
Over 100 students applied for this year's scholarships by submitting essays on various topics. NABSSF interviewed 40 of the applicants; ultimately choosing 16 seniors.
"I am really proud to be a part the National Association of Black Suppliers Scholarship Fund, and a part of the process that helps award the scholarship to deserving college-bound students," said Jeanette M. Abraham, NABS Scholarship Fund chair, and president and CEO of JMA Logistics, LLC in Livonia, Michigan. "It was rewarding to interact with these outstanding young people who are aspiring to do great things in their lives. After reading the essays and interviewing the students, we learned so much about all of their many goals and aspirations."
For more information about NABSSF, contact Rhonda A. Glover at 248.872.2216 or visit www.nabssf.org.