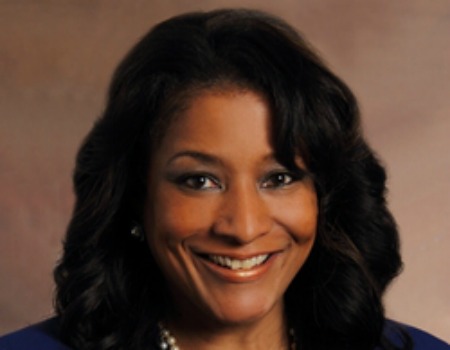 For bride-to-be Clare Shaw and her fiancé Shaun Marx it was a life-changing invitation. The 30- year-old nursing student from Madison Heights had been overweight most of her life so the invite to join Health Alliance Plan's Couch to 5K Challenge was the perfect solution.
"Shaun and I looked at each other and immediately decided to take part," Shaw said. "We both wanted to get fit and be healthy for our wedding day next June – this was the perfect opportunity to get fit together."
The couple joined 400 other Health Alliance Plan members taking part in the new HAP Couch to 5K Challenge, a program designed to motivate, train and support people shifting from a sedentary life-style. The program combines in-person training with online engagement to help participants go from little or no exercise to running a 5k race (3.1 miles) in just nine weeks.
Other participants with compelling stories include Oakland County Commissioner Janet Jackson who wants to use the challenge to serve as a healthy role model for her constituents; Dearborn mom Clare Colleran who wants to show her 18-year-old daughter – joining her in the program – that it is never too late to get fit; and Southfield resident Erica Ballard who is motivated to lose 20 pounds to avoid developing diabetes, which runs in her family.
"For many people who haven't had a regular fitness routine, the thought of getting active and starting to run seems overwhelming, even impossible," said Terri Kachadurian, Director, Worksite Wellness and Member Engagement Programs at HAP. "Our Couch to 5K program shows that, with the right support, nearly all of us can make a positive change to our health and develop a fitness habit that can last a lifetime. When our 5K runners cross the finish line in Detroit in June the HAP team will be cheering the loudest – it's a huge achievement but we knew our members were up for the challenge!"
Participants receive encouragement, camaraderie and technical support from fitness experts such as Sherry McLaughlin, president of the Michigan Institute for Human Performance in Troy. Support includes group practices, training plans and a SparkPeople.com team page where participants can support each other, track their weekly progress and communicate with their coaches.
As for Shaw, she loves everything about the program. "I downloaded the training program to my phone and it tells me when to walk, when to run, then it even says 'good job' which really encourages me. I feel like I'm getting fitter with every run!" she said.
Follow Shaw and Marx, Colleran, Ballard and others on their Couch to 5K journey and learn more about starting your own Couch to 5K journey at hap.org.
About Post Author