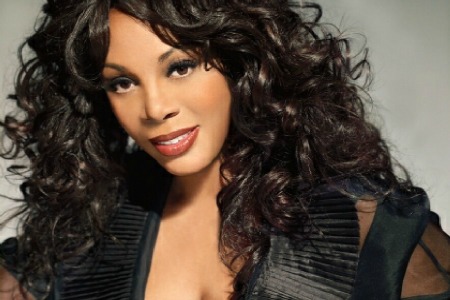 Heart, Albert King, Randy Newman, Public Enemy, Rush, and Donna Summer are the performer inductees, and Lou Adler and Quincy Jones are the non-performer inductees in the exclusive HBO special 2013 ROCK AND ROLL HALL OF FAME INDUCTION CEREMONY, debuting SATURDAY, MAY 18 (9:00-11:50 p.m. ET/PT). The 28th annual induction ceremony took place on April 18 at Los Angeles' Nokia Theatre, marking the first time since 1993 that the Rock and Roll Hall of Fame Induction Ceremony was held on the West Coast. The HBO special features long-awaited performances, commemorative tributes and moving speeches from both presenters and inductees. HBO Signature will present a 24-hour marathon of the HBO special beginning at midnight the same day the special debuts on HBO, and concluding May 19 at midnight.
Other HBO playdates: May 24 (5:00 p.m., 12:15 a.m.), 26 (4:10 p.m.), 28 (9:45 p.m., 4:05 a.m.) and 31 (12:30 p.m.), and June 1 (1:00 p.m.), 3 (1:45 p.m.) and 5 (2:20 a.m.)
HBO2 playdates: May 20 (9:30 a.m., 10:00 p.m.), 22 (12:10 a.m.) and 30 (10:55 a.m., 10:00 p.m.), and June 9 (7:30 a.m.) and 18 (5:30 p.m.)
The HBO special features a star-studded lineup, including:
Performer Category:
Heart
Induction: Chris Cornell
Performance: Heart's original lineup and Alice in Chains' Jerry Cantrell perform "Crazy on You" and are joined by Soundgarden's Chris Cornell and Pearl Jam's Mike McCready for "Barracuda."
Albert King
Induction: John Mayer
Performance: Gary Clark Jr. performs King's "Oh Pretty Woman." Booker T. Jones and Mayer join him for a jam of "Born Under a Bad Sign."
Randy Newman
Induction: Don Henley
Performance: Randy Newman plays "I Think It's Going to Rain Today" and is accompanied by The Eagles' Don Henley on "I'm Dead But I Don't Know It."
Public Enemy
Induction: Harry Belafonte and Spike Lee
Performance: Public Enemy performs their iconic songs "Bring the Noise" and "Fight the Power."
Rush
Induction: Foo Fighters' Dave Grohl and Taylor Hawkins
Performance: Dedicating their award to the fans, Rush plays their classics "Tom Sawyer" and "The Spirit of Radio." In a special tribute, Grohl, Hawkins and Nick Raskulinecz perform Rush's "2112/Overture."
Donna Summer
Induction: Kelly Rowland
Performance: Jennifer Hudson puts her own spin on Summer's "Last Dance."
Ahmet Ertegun (non-performer) Awards:
Lou Adler
Induction: Cheech and Chong
Performance: Carole King performs "So Far Away" from her album "Tapestry," which Adler produced.
Quincy Jones
Induction: Oprah Winfrey
Performance: Usher performs "Rock with You" from Michael Jackson's album "Off the Wall," which Jones produced.

The special is bookended by all-star jams that have long been a signature of the Rock and Roll Hall of Fame shows. The night opened with Randy Newman performing his classic "I Love LA," joined by Jackson Browne, John Fogerty and Tom Petty. The evening's finale of Robert Johnson's legendary song "Crossroads" included Gary Clark Jr., Chris Cornell, John Fogerty, Dave Grohl, Taylor Hawkins, Heart, Mike McCready, Tom Morello, Public Enemy and Rush.
Paul Shaffer and members of the CBS Orchestra served as backup band for several of the night's performances.
The Rock and Roll Hall of Fame Foundation was established by legendary record executive Ahmet Ertegun and a group of music business executives to honor the artists who have defined rock and roll and have inspired and continue to inspire a generation. The Rock and Roll Hall of Fame and Museum, Inc. is the nonprofit organization that exists to educate visitors, fans and scholars from around the world about the history and continuing significance of rock and roll music. It carries out this mission both through its operation of a world-class museum designed by I.M. Pei in Cleveland, Ohio that collects, preserves, exhibits and interprets this art form and through its library and archives as well as educational programs. For further information, please visit rockhall.com.
HBO presented the Rock and Roll Hall of Fame's 25th anniversary special in 2009 and a concert spectacular celebrating the opening of the museum in Cleveland in 1995.
For more on the show, visit Facebook.com and twitter.com @HBO #RockHall2013.
2013 ROCK AND ROLL HALL OF FAME INDUCTION CEREMONY is produced by Playtone, Tenth Planet Productions and Line By Line Productions. Executive producers are Jann Wenner, Tom Hanks, Gary Goetzman, Joel Gallen and Joel Peresman. Rick Austin produces. Joel Gallen directs.