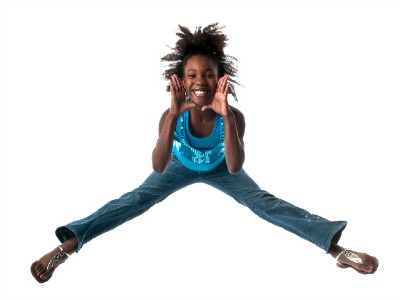 Charter Schools
In the United States, charter schools are primary or secondary schools that receive public money (and like other schools, may also receive private donations). They are subject to some of the rules, regulations and statutes that apply to other public schools but generally have more flexibility than traditional public schools. Charter schools are expected to produce certain results, set forth in each school's charter.Charter schools are attended by choice.
In exchange for flexibility, charter schools receive less funding than public schools in the same area and do not receive any facilities funding which typically pays for a public school's maintenance and janitorial needs. Although charter schools provide an alternative to other public schools, they are part of the public education system and are not allowed to charge tuition. Admission is typically allocated by lottery-based admissions systems and the lottery is open to all students.
Education Achievement Authority Schools
The Education Achievement Authority is a new statewide schools system that will assume operation of the lowest 5 percent of performing schools in the State of Michigan. The system will work to transform them into stable, financially responsible public schools that provide the conditions, tools, resources, support and safe learning environments under which teachers can help students make significant academic gains.
Approximately 46 million students are enrolled in the nation's public schools in grades kindergarten through 12. Another six million attend private schools. But if you read the newspapers, you know it's not that simple anymore. Several new types of schools have appeared in recent years. What's the difference between a magnet school and a charter school? Parochial and proprietary? Which one is best for your child? Here's a brief description of the different types of schools on today's educational landscape.
Public Schools
Public schools are free schools provided by the government, paid for by taxes. Michigan offers several types of free public school programs for children in kindergarten, elementary school, middle school and high school. All children in Michigan have a right to free public education.
Most public schools are run by local or regional school committees. School committees make policy, staffing and budget decisions for their school districts. Each public school is headed by a school principal who is responsible for the operation of the school and reports to the school district superintendent.
Private Schools
Private schools, also known as independent schools or parochial schools, are not administered by local, state or national governments; thus, they retain the right to select their students and are funded in whole or in part by charging their students tuition rather than relying on public funding. At some private schools students may be able to get a scholarship, which makes the cost cheaper depending on a talent the student may have, e.g. sport scholarship, art scholarship, academic scholarship, etc. Private schools are typically more expensive than their public counterparts.
Magnet Schools
Magnet schools are highly competitive, highly selective public schools renowned for their special programs, superior facilities, and high academic standards. They may specialize in a particular area, such as science or the arts. Students who apply to these schools go through a rigorous testing and application process. Magnet schools were first launched in the late 1970s to help desegregate public school systems by encouraging children to attend schools outside their neighborhoods. Student diversity is still an explicit goal of most magnet schools.