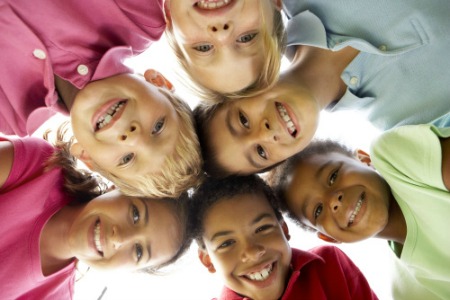 In areas where prospects and resources are limited, afterschool programs are often the only source of supplemental enrichment in literacy, nutrition education, technology and preparation for college entrance exams. Afterschool programs offer an effective and affordable way of overcoming obstacles confronting urban communities and helping children realize their full potential. In Detroit, DAPCEP, Junior Great Books and YouthVille are low-cost after-school programs that provide students with the knowledge and resources they need to get ahead.
DAPCEP is a 501(c)3 nonprofit organization that provides both in-school and out-of-school time educational experiences to over 4,000 youth per year in the Detroit area. DAPCEP students are between the ages of 5 and 18 and are in grades K-12. Generating excitement about STEMM (science, technology, engineering, mathematics and medicine) at a young age and increasing academic capacity is the key to growing the number of students who pursue STEMM degrees in college and ultimately fill the talent pipeline for metropolitan Detroit and the nation.
Through partnerships with eight Michigan universities, DAPCEP places these youths in university environments on Saturdays during the school year and in camp format during the summer. These opportunities allow youth to learn advanced STEMM topics while simultaneously adapting an "I can go to college because I've been to college" frame of mind. Qualitative skills are taught as well, including communication, networking, résumé writing, professional etiquette and time and resource management. For students at higher grade levels, DAPCEP offers ACT preparation, as well as workshops for both students and parents that focus on college application and financial aid processes. All students who attend public schools, charter schools, and private school are welcome to apply for DAPCEP programs. For more information about this program call (313)-831-3050 or visit www.dapcep.org.
The Great Books Foundation is a nonprofit educational organization whose mission is to advance the critical, reflective thinking and social and civic engagement of readers of all ages through Shared Inquiry discussion of works and ideas of enduring value. Since 1947, the foundation has helped people throughout the United States and other countries conduct discussion groups in schools, libraries, community centers and other venues.
Great Books K-12 programs are proven to increase student achievement. With consistent program use, you'll see student gains in reading comprehension, critical thinking and writing. Whether students are gifted, at-risk or somewhere in the middle, Great Books K-12 programs produce measurable results. The National Staff Development Council, now known as Learning Forward, reviewed the Junior Great Books program and cited it as an effective, content-specific development program that increases student achievement.
Junior Great Books book clubs meet two times a month to help students in grades 1-12 increase their reading comprehension skills. Morning sessions for grades 1-7, afternoon sessions for grades 8-12. The program runs from September-December. Students must read the assigned story at home to be prepared to discuss the story at each book club meeting. For more information about this program call (313) 481-1300.
The Detroit Youth Foundation (DYF) was formed in 1999 as an outgrowth of a previous initiative of the W.K. Kellogg Foundation. Initially, DYF focused on engaging youth, their communities and organizations that assisted in fostering positive youth development and community change. This was accomplished by re-granting dollars to organizations for program activities to work directly with youth on leadership building and philanthropy (grant making). Such collaborative efforts worked to improve outcomes for youth. As DYF transitioned to a separate foundation, funding needs were met entirely by the Kellogg Foundation.
In recent years, DYF moved toward change making versus grant making to impact youth developmental outcomes. To create this change, DYF implemented a conceptual and program model called YouthVille Detroit. The goal of this model was to create a safe place for youth by providing program opportunities and personal support. This model was developed in consultation with several youth and family organizations, some of which later became tenant partners in the YouthVille Detroit facility.
YouthVille Detroit is more than a youth center – it is a concept, a new approach to developing youth and enhancing their well-being. YouthVille Detroit is the culmination of Dr. Smith's lifelong commitment to positive youth and community development. For more information about this program call (313) 309-1300 or visit www. youthvilledetroit.org.