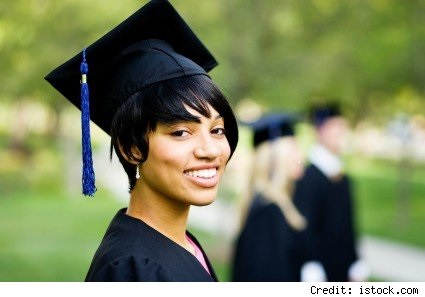 Approximately 37 million Americans have outstanding student loan debt. Many female students have turned to the Sugar Baby lifestyle to help fund their education. A recent growth showed that 15 percent more college students are graduated in 2012 debt free using Sugar Daddies. SeekingArrangement.com to release its 2012 list of Sugar Baby Alma Maters
According to SeekingArrangement.com's annual list of Sugar Baby Alma Maters, more Sugar Babies have graduated from New York University than any other college. 44 percent of the website's total population is comprised of college students, many of whom use their monthly allowances from Sugar Daddies to offset the cost of their education.
"College students are attracted to this lifestyle because it's honest, open, and ultimately beneficial," says Brandon Wade, Founder and CEO of SeekingArrangement.com. "Granted, the terms of any mutually beneficial arrangement are uniquely catered. But all enable Sugar Babies to pursue their goals through the generosity of the benefactor."
Approximately 37 million Americans have outstanding student loan debt. In 2011, approximately 52 percent of college Sugar Babies graduated debt free because of their mutually beneficial arrangements, but in 2012 that number jumped by 15 percent.
The following are the schools with the most female college students graduating thanks to Sugar Daddies, as well as the growth from the previous year.
Top Sugar Baby Alma Maters of 2012 – % growth in students graduating using Sugar Daddies
1. New York University – 201%
2. Temple University – 207%
3. Georgia State University –-297%
4. Kent State University (Ohio) –-197%
5. Arizona State University—252%
6. University of Georgia –-163%
7. University of Houston –-188%
8. Florida State University –-240%
9. University of Wisconsin, Milwaukee—154%
10. University of South Florida—148%
11. Michigan State University –-243%
12. Alabama University—260%
13. Tulane University—252%
14. Penn State University—158%
15. Ohio University—173%
"While financial security is an important factor in any arrangement, there are other benefits that add just as much value to a Sugar Baby's life," says Wade. "Women gain mentorship and networking opportunities through their Sugar Daddies. These benefactors have established themselves in society and know what it takes to succeed."
For more information on the Sugar Baby Alma Maters of 2012 or to schedule an interview with students and a representative of SeekingArrangement.com, please contact Angela Jacob Bermudo at press(at)SeekingArrangement.com or call (702)497-8808.
About SeekingArrangement.com
SeekingArrangement.com is the premier sugar daddy dating website, and has been featured on such outlets as the New York Times, CNN Headline News, Good Morning America, and ABC 20/20. Since launching in 2007, the website has amassed over 2 million members worldwide. SeekingArrangement.com was founded by self-proclaimed "E-Cupid", Brandon Wade who was anointed "Mr. Sugar Daddy" by the Wall Street Journal. Brandon Wade is a leading dating expert, author, and successful internet entrepreneur who also founded a number of successful niche dating websites.
______________________