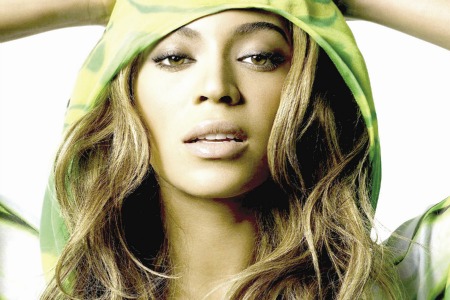 Not every artist has been described as "the hardest working person in show business."
…has won 17 Grammy Awards.
…can enter into a $50 million, multi-year deal with Pepsi.
…can star in a Super Bowl halftime show that people are still talking about.
…has, with her husband, placed No. 1 on Forbes magazine's World's Highest Paid Celebrity Couples list.
…has her own fragrance.
…has been a resounding success as singer, songwriter, producer and actress.
…has had the first lady of the United States say that if she were an entertainer, she would like to be like her.
SOME PEOPLE were born to entertain. Names like Michael Jackson, Sammy Davis Jr., Liza Minnelli, Prince, Beyoncé and Diana Ross immediately come to mind. You cannot imagine them doing anything else. In fact, they could not do anything else!
And speaking of the Motown superdiva, Beyoncé said, "Diana Ross is a big inspiration to all of us. We all grew up watching everything about her — her style, her class, her grace…
"I think I'm opening doors for more black women, just like Diana Ross and Halle Berry opened doors for me."
ANOTHER huge influence on Beyoncé, in the most literal sense, is Tina Turner. They, of course, sound nothing alike, but on stage many of Beyoncé's moves — even her aura — have Tina Turner written all over them. She must have studied Tina carefully on TV and in videos.
Many entertainers are quite different in their private lives than they are on stage, on screen, etc. It is necessary for them to shift gears, so to speak, into "performance mode," adopting a different persona.
When she is home, Beyoncé says she is Beyoncé Gisselle Knowles-Carter (her husband is Shawn "Jay-Z" Carter), But in performance it's another story. At that time she is "Sasha Fierce" — the alter ego who sets the stage on fire, giving her enraptured audience a thrill a minute.
"Who I am on stage is very, very different from who I am in real life," said Beyoncé. "I'm always so glammed up and so diva on stage. When I'm on stage it feels incredible, but no one knows what I'm really like from that.
"I'M NOT this round-the-clock diva looking for attention. People don't understand that. I'm way more comfortable out of the spotlight and just chilling with my family."
She says "Sasha Fierce" does things that Beyoncé would not and and perhaps in some cases, could not.
Ah, and then there's the music! Like they used to say back in the day, "The hits just keep on comin'!"
Beyoncé has given us some of the most loved and memorable songs of the last decade or so.
A partial list of her successful songs — and this does not include the Destiny's Child hits — includes "Crazy In Love," "Irreplaceable," "Single Ladies (Put a Ring On It)," "Naughty Girl," "Halo," "Check On It," "If I Were a Boy," "Diva," "Get Me Bodied" and "Baby Boy."
NO ONE was really surprised when Beyoncé, the great singer and performer, also proved to be a good actress with a natural screen presence. This was particularly evident in "Dreamgirls," but also in "Obsessed," "Austin Powers in Goldmember," "Cadillac Records," "The Fighting Temptations," "Carmen: A Hip-Hopera" and "The Pink Panther."
None of this is to suggest that Beyoncé, despite her large female following, is not without her share of detractors, more than her share, actually, but she has lived and experienced enough to know that it comes with the territory.
As Smokey Robinson put it (in another context) in one of his compositions, "The day you take one, you're gonna have to take the other."
THE MAJORITY of the people taking pot shots at Beyoncé are females, more specifically, Black females. Part of it, no doubt, stems from jealousy, another from what some people perceive as overexposure. One of my female former co-workers complained that "she's everywhere!"
The same situation was faced by Diana Ross, Whitney Houston and others, although they too also had a multitude of female supporters.
Beyoncé recently showed what may be a different side of herself, and plenty of eyebrows were raised. The song is titled "Bow Down/I Been Down" and may indeed be Beyoncé addressing those who "diss" her. Or maybe it's just something to create controversy and make people speculate.
Beyoncé is currently on her fourth world tour, interestingly titled "The Mrs. Carter Show World Tour" that was launched on April 15 and will conclude on Sept. 13.