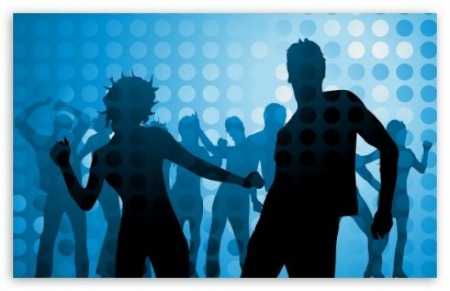 The weekend is here! Need something to do? Here's a list of things to get into this weekend in and around Detroit.
Friday, 4/26/13
Southfield Restaurant Week April 22-27.
Inspired by the acclaimed success of neighboring cities, the Southfield debuting is first official "Restaurant Week" featuring the great tastes of Southfield's best. Participating restaurants will offer a three course dinner menu at fixed prices ranging between $15-$35. For more information visit southfieldchamber.com
The Mountaintop April 25- June 2
Performance Network Theatre
Times and ticket prices vary
Katori Hall's play, The Mountain Top, tells the story of the night of April 3, 1968 at the Memphis' Lorraine Motel which is also known as the night before Dr. Martin Luther King Jr. was assassinated. Come and watch this moving and enlightening story come to life on stage in Ann Arbor. For more information or to purchase tickets visit performancenetwork.org or call (734) 663-0681.
Dionne Farris and Russell Gunn April 26-27
Two shows: 8 p.m and 10 p.m.
Tickets: $20
The Music Hall's Jazz Café. This duo of Grammy nominated trumpeter and Grammy Award winning songstress will be concert for back-to-back evenings of a smooth music and great sounds. For more information visit musichall.org
Detroit Historical Museum Re-opening
Museum opens at 9:30 a.m
This Detroit spot reopens with three new exhibits and some enhancements to the Streets of Detroit exhibit. For more information call 313-833-1805
RESOLVE's Annual Spring Event
Beaumont Hospital in Royal Oak
7 p.m.-9 p.m.
Join the Great Lakes Region of RESOLVE for an evening of family building education as they present their ever popular, "Ask the Expert" program. Local experts attending the event include reproductive endocrinologists, adoption experts, acupuncturists, mental health professionals and other complementary care experts. Registration is required. Individuals and couples welcome. No children, please. For more information, call 586-498-4423 or visit http://www.greatlakes.resolve.org
Snoop Lion Reincarnated Movie Screening
Nandi's Knowledge Café
Doors open at 8 p.m.
Tickets: $10
Come see why Hip Hop legend Snoop Dogg has teamed up with VICE on a spiritual journey to Jamaica to reflect on his past career, including his failures, loves, regrets and losses. There will be $1 raffles for official Snoop Lion prizes. For more information, call 313.702.0700.
Saturday, 4/27/13
The Original Funkfest
Fox Theatre
7 p.m.
Ticket prices vary
The Funk world's greatest are coming together for a night of "5 Hours of Funk". The Funk Master George Clinton along with Parliament P Funk Allstars, the Ohio Players and many others will be in attendance putting together a spectacular show. For more information and tickets please visit olympiaentertainment.com or to charge tickets by phone, call (800) 745-3000
21st Annual Comedy Show
Detroit Opera House
8 p.m.
Ticket prices vary
Funny guy and actor Martin Short will be featured in this night of side-splitting comedy presented by Forgotten Harvest. Other notable people in attendance will be Detroit author Mitch Albom as the Evening Honoree and the Evening Master of Ceremonies Rhonda Walker, Local News Anchor for Channel 4. For more information visit michiganopera.org or forgottenharvest.org
Sunday 4/28/13
NAACP Detroit 58TH Annual Fight for Freedom Dinner
Cobo Center
Tickets: $150
For the past 58 years Detroit chapter of the NAACP had held this notable event to bring together the people in the community to help support civil rights and the fight against social injustice. The dinner also contributes to many of the NAACP outreach and young programs. For more information or to purchase tickets call 313-871-2087 or visit detroitnaacp.org
5K Run for Literacy
Detroit River Walk
10 a.m.
Start your Sunday morning by running for a good cause help promote literacy and support programs that enhance reading skills. If you aren't a runner, you can also participate by walking in the 5k or the 1-mile family walk. All the fun starts at 10 a.m. for more information and registration visit runmichigan.org or call Sharon Common at 313-833-4610.
Follow Amber L. Bogins on Twitter @AmberLaShaii