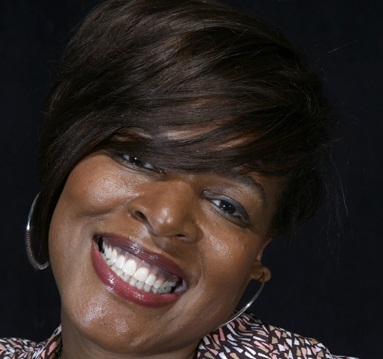 Imagine that your on the operating table in a life-or-death situation. Your family gathers in the waiting room waiting for the doctor to come through the doors with good news.
When they finally arrive, your family doesn't want to hear about how hard the team worked or that they "gave it all they had." At this moment, trying doesn't really matter. You simply need results. Today marks 21 days that I've been on the 99-day challenge, and time is flying. The amount of time it takes to erase a bad habit that is.
In the past when I haven't delivered, especially on diets or lifestyle changes, I'd try to justify my results with excuses like "My big family eats all the time!" or "Do you know how hard it is to work out with my daughter?"
Yes, effort generally does produce results, but effort and results are absolutely not the same.
What gets measured gets improved … right?. In the 21 days since I've only consumed fruits and veggies, in liquid, blended and stewed, I've gone down one solid pants size, possibly two. My face is noticeably shrunken in. I can see my cheekbone structure. My pants are gliding up my hips instead of me pulling and adjusting them on, they fit with ease – eight inches under my breasts, four inches off my waist and abdomen and two inches off my hips and thighs. Results!
I still haven't experienced that burst of energy that some people on a fast have claimed to expereince, but I'm sleeping well and I believe my body needs it. When I have to get up to urinate it usually takes me a long time to go back to sleep, but now I fall asleep with ease. I don't' even remember dreaming anymore because I'm sleeping so well.
Let's commit to staying focused on the scoreboard while plotting out a successful life plan. I've posted my calendar and measurements on my bedroom door – marking everyday that I commit to this challenge with an X. I write little notes in each box, about how my knees felt or when someone told me I looked smaller. The goal of course is to make it a habit. Although I haven't weighed myself since last week, I am measuring myself every few days and have taken to trying on tight clothes that were hiding in the back of my closet.
I believe that when facing challenges this week, I must have laser-like focus on delivering tangible results in my fast. 'Working hard' to repair my colon, ensure my daughter's childhood health, or deliver critical body fat changes just doesn't carry it folks. It's time for all us to shift our energy from trying to doing. When do we move from planning it to getting it done?
So, I got my ass in the gym this week and slowly started to build up my endurance for the long haul. Last Thursday, April 11, I remembered what it felt like to enjoy the elliptical without pain in my knees. I just let the driving tech beat take me away. My efforts are paying off.
An unprecedented effort just won't cut it. OK, so this week, I'm committed to delivering real, tangible results.
Next week