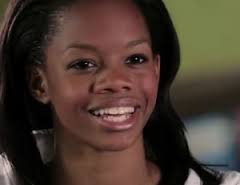 (April 23, 2013) The advertising industry is often criticized for excluding black women in the creation of messaging for clients, but perhaps two new major campaigns may be evidence that the tide is turning.
McDonald's announced that it has hired Gabby Douglas, the 17-year-old Olympic gold medal gymnast, to help promote its newest menu addition — the egg-white breakfast sandwich. Douglas won't be featured in ads, but rather will be used to hype the new breakfast item at the restaurant chain's events.
McDonald's, a popular target for critics of fast food and the targeting of kids, hope Douglas will assist in its on-going effort to clean up its image by offering healthier menu options.
Though McDonald's hasn't announced an African-American targeted ad campaign involving Douglas or ad agency Burrell, spending by black consumers may change the chain's plans. According to the latest edition of The Buying Power of Black America, of the $22.4 billion all black households spent eating out in 2011, more than 11% ($2.6 billion) was spent on breakfast meals. And that number is trending upward. It increased by 9% between 2010 and 2011.
Click to continue with black women spokespersons.