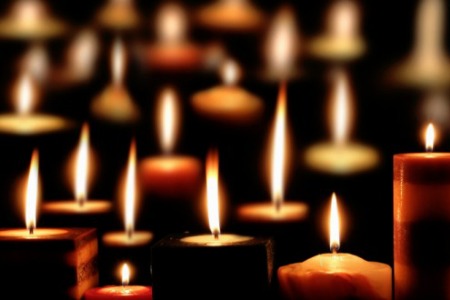 Detroit, Michigan – United States Attorney Barbara L. McQuade, Detroit Police Chief Chester Logan, along with several law enforcement agencies and community members of Detroit One as well as the mother of a crime victim will hold an observance in memory of crime victims. The observance will take place on Thursday, April 25, 2013 at 2:30 pm at Lafayette Green Park, located on the corner of W. Lafayette Blvd and Shelby in the downtown area of Detroit. This event is being held in conjunction with the observance of National Crime Victims' Rights Week, April 21-27. This year's theme, "New Challenges. New Solutions," celebrates the spirit of Detroit One and also highlights the need for us to assist and serve each and every victim in need of hope and help.
A perennial cottage garden will be planted in remembrance of crime victims who have lost their lives to violence in the City of Detroit, with the event to serve as an announcement and invitation to come out and view this lovely memorial. The perennials will re-bloom each year symbolizing those who are not forgotten. The garden is tended regularly and is kept looking beautiful year round.
"The U.S. Attorney's Office is deeply committed to assisting victims of federal crimes, ensuring they are afforded their rights under the Crime Victims' Rights Act, protecting them from further harm, and helping them reshape their futures," said U.S. Attorney McQuade. "This week is a time to raise awareness about the rights and needs of crime victims, the challenges victims face in the recovery process, and the positive impact of those who provide services and support to victims."
The Crime Victims' Rights Act (CVRA), enacted in 2004, grants victims in federal criminal proceedings certain enforceable rights, including the right to be reasonably heard at public court proceedings and to receive full and timely restitution as provided by law. The Eastern District of Michigan, like other federal, state and local law enforcement agencies, has a dedicated Victim Witness Unit that serves federal crime victims across the District's many counties. Members of this unit notify victims of significant case events through the Department of Justice's Victim (DOJ) Notification System (VNS). Such notice enables victims to participate in court proceedings and make their voices heard. According to Department of Justice Statistics, in Fiscal Year (FY) 2011, the U.S. Attorneys' offices provided notice of over 10.4 million case events, including notices regarding criminal charges filed, plea hearings, bond hearings and sentencing hearings. Notification of significant case events leads to increased victim participation in court proceedings.
In FY 2011, Victim-Witness personnel in the United States Attorney's offices accompanied over 28,000 victims to court hearings and trials. Court accompaniment helps ensure that victim participation in court proceedings is meaningful as Victim-Witness personnel can answer questions and explain the federal judicial process. In addition to notification and court accompaniment, the Eastern District of Michigan's Victim Witness Unit provides essential services to victims, such as making referrals for counseling, securing temporary housing, assisting with access to victim compensation funds, and accompanying victims to court to provide support and guidance during the proceedings. These services provide tools victims need to reshape their futures.
Further information about National Crime Victims' Rights Week is available at http://ovc.ncjrs.gov/ncvrw