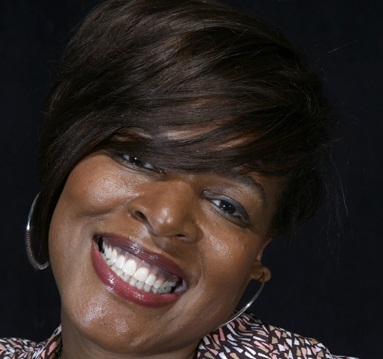 A weight loss plan is considered user-friendly if it is simple and fairly painless to follow. Youtube is full of experimenters that study and test all kinds of products, plans and philosophies to ensure that your experience is fairly friendly. Infomercials and weight loss system commercials alike all attest to the fact that their plans work best with your personal lifestyle. The simple fact is trying to loss weight and detox damn hard.
Richard Simmons is back on the scene, selling his Project Hope system of getting back in the best shape of your life. Think about it, 20 yrs ago, this whole concept of user-friendly plans was an afterthought. Back then, it was "No Pain, No Gain." There was no such thing as a user-friendly diet – you had to severely restrict your eating, exercise till you sweat profusely, you couldn't eat after a certain time and don't forget that water.
Don't get it twisted. All those dancing people that have lost the weight on TV, showing the before and after pictures, seldom talk about the impact that weight loss makes on your life.
Well this week has been hard; so hard that I eat Friday, Saturday and Sunday; salad, chicken AND fast food. Yes I broke the fast. I won't give excuses, nor share the circumstances, just say that I'm re-committed to this challenge. This true and hard as hell challenge.
Today as I write, I'm still challenged with getting back on that horse; 9:51am. Got the morning juice in and sipping on water. One minute at a time. Grab another water bottle.
My instincts suggested that I remain warm-and-fuzzy about this whole 99-day challenge process thinking that it might hurt the bottom line. In fact, admitting my downfalls and understanding what drives my eating triggers than really redirecting that energy is as user friendly as I can be. In my brain, I get the most out of myself if I'm energized with something new instead of focusing on destructive thoughts. Each layer of difficulty of this 99-day challenge has an inverse effect on those around me, especially Nya, my daughter. The best plans today are accessible, open-minded and supportive. So here's the formula for stimulating successful fasting. Include a breakdown. This morning, I weighed myself, up 3 lbs. damn! Then I poured my juice and got started with my day. Here we go again.
But it wasn't all bad. I attracted some pretty great people including Dr. Ian, early Thursday morning in Royal Oak at Barnes and Noble. He, too, told me that I should just move on with being responsible for what goes in my mouth. Take one day, one decision at a time. I thought it was a good sign.
The same holds true in my personal life's fight back from the brink; like Detroit, a city where elected officials portray the user-friendliness of a furious pit bull. But I dygress, I truly believe that making every decision is the biggest challenge. When I'm guided by my thoughts of food, I'm not making a good decision. That is a challenge for me; making the best decision for me.
My body rebelled again my mind in several ways. I've thrown up twice at work yesterday and enduring crippling stomach crapes over the weekend. But, don't turn away. Don't judge me. Give yourself a thorough examination and quickly rectify the jagged edges to improve your own performance before judging me.
My challenge needed some wiggle room. I'm down more than 20 pounds, still. I finally got a scale from my aunt. The glass creeps me out so I don't step on it daily. I do look at it every day though and it drives me crazy. We'll talk about that next week.
User-friendly detoxing. Not back to square one but a few steps back.