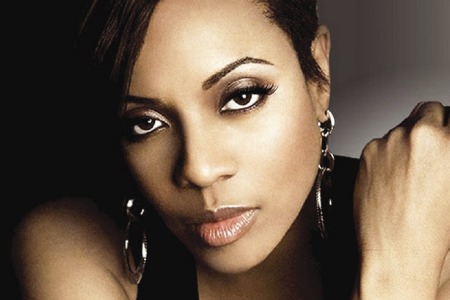 Brad Paisley, country superstar, has sure stirred up a hornet's nest with his new song, "Accidental Racist," featuring a guest performance by, surprisingly, rap superstar (and actor) LL Cool. Talk about two very different genres! That's a good thing, though. And by the way, they are friends.
In case you haven't heard the song, it is about a White man and a Black man sharing views on one of our country's most delicate subjects.
Paisley sings words like, "I'm just a White man comin' to you from the southland, tryin' to understand what it's like not to be. I'm proud of where I'm from, but not everything we've done, and it ain't like you and me can rewrite history.
"Our generation didn't start this nation. We're still pickin' up the pieces, walkin' on eggshells, fightin' over yesterday…I try to put myself in your shoes, and that's a good place to begin. But it ain't like I can walk a mile in someone else's skin."
LL raps in response, "Now my chains are gold, but I'm still misunderstood. I wasn't there when Sherman's March turned the South into firewood. Feel like a newfangled Django, dodgin' invisible white hoods. So when I see that white cowboy hat, I'm thinkin' it's not good. I guess we're both guilty of judgin' the cover, not the book. I'd love to buy you a beer, conversate and clear the air."
And on it goes and, yes, sometimes what is said is likely to make many (perhaps most) people uncomfortable. But ultimately, the song is about two people from different backgrounds communicating with honesty.
All of this made me think of something one of the all-time favorite philosophic writers, the late Sydney J. Harris, once expressed in one of his syndicated columns, "Every race has much to be proud of and much to be ashamed of."
While many may view "Accidental Racist" as being overly simplistic, the fact remains that bitterness only hurts the person feeling that way. It's toxic.
The past has a great effect on the present, and ignoring seldom makes anything go away. But life is too short to wallow in bitterness. As LL Cool J put it during an interview last week, "Don't be bitter, be better."
Neither artist regrets having recorded the song — and they shouldn't because it is what they were feeling.
USHER really embarrassed himself recently on national TV when he said "Nashville is a state." But that is not the likable star's first nationally televised blunder.
A while back he performed McFadden & Whitehead's No. 1 hit from 1979, "Ain't No Stoppin' Us Now," on a television special.
One line goes, "We're gonna get ourselves together, we're gonna polish up our act."
But Usher sang, "…We're gonna polish up our back"! And to make it worse, he was motioning as though he was rubbing his back with a towel! Exactly how does one "polish up their back"?!
Andre 3000 (of OutKast) and Beyoncé have recorded a song together, a rendition of Amy Winehouse's "Back to Black," to be featured in a movie, a new version of "The Great Gatsby," scheduled for May release.
IT SEEMS strange — and proves how time flies — that there are now "oldies but goodies" shows featuring five or more rap stars who peaked "back in the day." An example is the show coming to the Fox Theatre next month, featuring Big Daddy Kane, the Sugarhill Gang, MC Lyte, Whodini, Doug E. Fresh, Slick Rick and Rob Base.
And speaking of rap, the group De La Soul (remember "Me, Myself and I" from 1989?) is celebrating their 25th anniversary. That includes "Get Away," their first new album in nearly a decade.
Taye Diggs, Terrence Howard, Nia Long, Morris Chestnut, Sanaa Lathan and Harold Perrineau were among the stars of "The Best Man," a 1999 film. Now in pre-production is a sequel, "The Best Man Holiday." The four actors and two actresses will reprise their roles.
Despite his denials, there is little doubt that Ray J's new song, "I Hit It First," is a rather crude dig at Kanye West with regard to Kim Kardashian, who Ray J used to go with. Ray J and Kardashian also made a show-everything sex video.
BETCHA DIDN'T KNOW…that rock icon Jimi Hendrix, early in his career, played guitar in the Isley Brothers' back-up band. The band was called the I.B. Specials.
MEMORIES: "More Love" (Smokey Robinson & the Miracles), "Silky Soul" (Maze featuring Frankie Beverly), "Tossin' and Turnin'" (Bobby Lewis), "Lovin' Is Really My Game" (Brainstorm), "It Seems to Hang On" (Ashford & Simpson), "Ain't That Loving You (For More Reasons Than One)" (Luther Ingram), "M'Lady" (Sly & the Family Stone), "I Am Love" (Jennifer Holliday), "I Knew You Were Waiting (For Me)" (Aretha Franklin and George Michael), "After the Love Has Gone" (Earth, Wind & Fire).
BLESSINGS to Mary Grace Wilbert, Sheila Grant, Ronald A. Pride, Duane Parham, Craig Monroe, Huel Perkins, Mildred Gaddis, Robert McTyre, Carmela McTyre, Maceo Hampton, Phoebe Hampton and Jill-Day Foley.
WORDS OF THE WEEK, from Rickey Minor: "Your biggest adjustment may be knowing when something has run its course. A better way to look at it is to recognize that it's time to get off one train and jump onto a new one."
Let the music play!
Steve Holsey can be reached at Svh517@aol.com and PO Box 02843, Detroit, MI 48202.