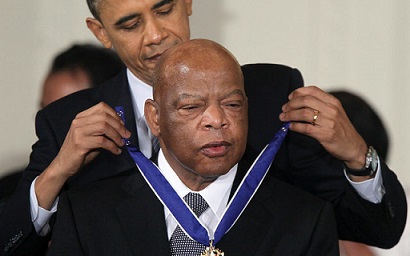 DEARBORN, MICH. April 22, 2013 –The Charles H. Wright Museum of African American History in partnership with Ford Motor Company proudly announces that tickets are now on sale for the 15th Annual Ford Freedom Award. The annual celebration moves to a new location, the Max M. Fisher Music Center and will be held on Friday May 10, 2013 at 6:00 p.m. This year's theme "Quiet Heroes" salutes Ford Freedom Honoree and Civil Rights activist Johnnie R. Carr along with the Ford Freedom Award Scholar, Congressman John Lewis. A special Humanitarian Award will be presented to Michigander Viola Liuzzo. Each honoree will be recognized for their humility, commitment and contribution to the African American community.
In addition to the reception and awards ceremony, the evening's festivities will include a special performance by Grammy Award nominated singer and songwriter Eric Benét. Tickets are $40 per person or $35 for Wright Museum members. A special "VIP Meet and Greet Experience Package" is available for $75 which includes an afterglow and photo opportunity with the honorees and Eric Benét.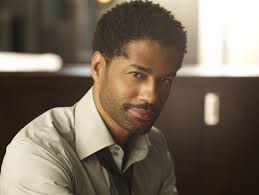 The 2013 Ford Freedom Award Honoree is Ms. Johnnie R. Carr, who joined childhood friend Rosa Parks in organizing the historic Montgomery Bus Boycott and was a civil rights activist until her death in 2008 at age 97. This year's Ford Freedom Award Scholar is Congressman John Lewis, who has dedicated his life to protecting human rights, securing civil liberties, and building what he calls "The Beloved Community" in America.
In addition to honoring this year's Ford Freedom Award recipient and Scholar, a Ford Freedom Humanitarian Award will also be presented posthumously to Michigander Viola Liuzzo, who was killed by the Klu Klux Klan in 1965 fighting for black voting rights.
The Ford Freedom Award program recognizes two recipients each year. The Ford Freedom Award Honoree is presented posthumously to a distinguished African American who has dedicated his or her life to improving the African-American community and the world at large through their chosen field (arts, humanities, religion, business, politics, sports, science, entertainment, etc.). The Ford Freedom Award Scholar is an African American who has excelled on a national or international level in the same field as the Ford Freedom Award Honoree. The Scholar serves as a living legacy, carrying forth the ideals of the Honoree and furthering those achievements for a new generation.
The Ford Freedom Award program is made possible by a grant from the Ford Motor Company. For additional event and ticket information, call the Max Fisher Box Office at 313-576-5111 or visit www.fordfreedomaward.com
###
About Ford Motor Company
Ford Motor Company, a global automotive industry leader based in Dearborn, Mich., manufactures or distributes automobiles across six continents. With about 166,000 employees and about 70 plants worldwide, the company's automotive brands include Ford and Lincoln. The company provides financial services through Ford Motor Credit Company. For more information regarding Ford's products, please visit www.ford.com
About the Charles H. Wright Museum of African American History
The Charles H. Wright Museum of African American History provides learning opportunities, exhibitions, programs and events based on collections and research that explore the diverse history and culture of African Americans and their African origins. Founded in 1965 and located at 315 East Warren Avenue in Midtown Detroit's Cultural Center, The Wright Museum is the world's largest institution dedicated to the African American experience. For more information, please visit www.TheWright.org.