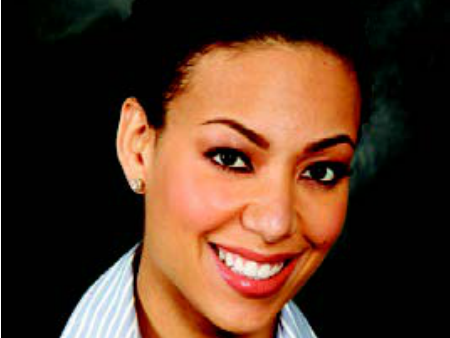 DETROIT (4/20/2013) – The Titans will play in their final regular season game on Sunday afternoon and will also recognize four seniors playing in their final home game as the University of Detroit Mercy women's lacrosse team hosts Kennesaw State Sunday at 1:00 p.m. at Titan Field.
Gameday Central
Titan fans can follow every UDM game this season through Women's Lacrosse Gameday Central located on the Titans Athletic Website that will keep fans one click away from all the action. This page will feature links for live stats (audio and video when applicable) as well as links for all the latest info while also making it easy to find the Titans on social media and to purchase photos and game tickets. Women's Lacrosse Gameday Central also carries all the information on each opponent from who is leading the all-time series to who won the last game.
Against the Bonnies
The Titans (3-13, 2-1 Atlantic Sun) fell 15-9 at St. Bonaventure on Wednesday afternoon. Senior Zaynib Hamze (Dublin, Calif./Dublin) scored a career-best six goals and added an assist. UDM was up 7-6 at the end of the first half but a 9-2 St. Bonaventure outbreak in the second period of play led to the victory. Erin Campbell (Orangeville, Ont./Orangeville) scored twice for Detroit, Michaela Schwartz (Hugo, Minn./Centennial) recorded her 14th goal of the year and Megan Callahan (Lake Worth, Fla./Park Vista Community) added an assist to round out Detroit's offense.
The Senior Class of 2013
Detroit has four seniors it will recognize prior to Sunday's game. Britany Busch (Flint, Mich./Powers Catholic), Megan Callahan, Zaynib Hamze, and Lindsey Saunders (Pasadena, Md./Northeast) have all spent four years with the red, white, and blue. Prior to the game on Sunday, each player will be joined by friends and family as they are recognized at midfield by UDM coaches, administration, and fans.
That's "Z" Way
Zaynib Hamze set a career high with six goals Wednesday at St. Bonaventure. She also tied a career-high with seven points as she added an assist. With that assist, she became the school's all-time career leader in assists with 35. She is also four ground balls away from becoming Detroit's new career leader in the category to top Emily Boissonneault's high mark of 193. Hamze leads this year's team with 34 goals and 10 assists for 44 points. She also is first with 39 draw controls and 26 caused turnovers.
NCAA Update
The NCAA releases weekly statistical rankings on Monday afternoon for the 105 teams in Division I and Detroit is 4th overall in ground balls per game with 19.6 a contest and 18th in the NCAA with 9.33 caused turnovers per game. Individually, UDM goalkeeper Lexie McCormick (Peterborough, Ont./St. Peters) still holds the overall lead in totals saves (148), she is third in saves per game (9.87), and 18th in both save percentage (0.46) and ground balls (2.67). Zaynib Hamze is ranked 12th in the nation with 2.87 ground balls per game and she is 23rd with 1.73 caused turnovers per contest. Amanda Guthrie (Winter Springs, Fla./Winter Springs) is also 24th in ground balls (2.6) and 90th in caused turnovers (1.2).
Kennesaw State Owls
The Owls are in their first of women's lacrosse led by head coach Kristina Llanes. The Owls are 1-8 overall and 1-2 in the Atlantic Sun recording the first win in the school's history on Apr. 12 defeating Howard 14-13 home victory. Kennesaw State has played one game since that time falling 19-7 at Stetson on Apr. 14. Seneca Ward leads the team with 29 goals and 30 points overall while Emily Collins is second on the team in points with 23 scoring 18 times this season. Goalkeeper Beth Cochran has played in all nine of the team's games in the cage making 78 saves.
Next Stop: Jacksonville
UDM will head to Jacksonville, Fla. for the Atlantic Sun Conference Tournament this weekend. The Titans have clinched a berth in the tournament and will await Sunday's result to determine their seeding. A win over Kennesaw State and Detroit will be the No. 2 seed and play at 3:30 p.m. on Friday against the No. 3 seed to be determined after this weekend's games. The championship game will be on Sunday at 1:00 p.m. between the winner of Detroit's semifinal and the winner of the other semifinal game between the No. 1 seed Jacksonville and the No. 4 seed with the other semifinal at 1:00 p.m. on Friday.