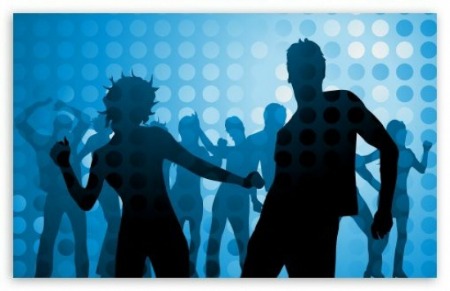 The weekend is here! Need something to do? Here's a list of things to get into this weekend in and around Detroit.
Friday, 4/19/13
Detroit Music Awards
The Fillmore
7 p.m.
Presented each year by the Detroit Music Awards Foundation, the 22nd annual Detroit Music Awards is a chance to nominate, vote and award Detroit musicians and talent from all types of genres. For more information pertaining to the awards show visit detroitmusicawards.com
For the Love of Reading April 17-21
Ferndale Public Library
Visit this art exhibition dedicated to artwork and book covers drawn and created from famous stories and books. For more information call 248-546-2504
Exposures: Photography April 17-26
Lawrence Street Gallery
Ferndale's Lawrence Street Gallery is the main stage for the work of Juror Bruce Griffin. Come experience the stunning art and photographs. For more information visit lawrencestreetgallery.com
Detroit Restaurant Week April 19-26.
Catered by many local restaurants like The Whitney and 24Grille, metro Detroiters will be able to enjoy a three-course meal for only $30 per person at Detroit's Annual Restaurant Week. For more information or for a complete list of restaurants visit detroitrestaurantweek.com
Nikki Pearse
Jazz Café
8 p.m.
Tickets: $35
Detroit's own jazz vocalist who has opened for musical talents like Gladys Knight, Johnny Gill and others, will be in concert at the Jazz Café in the Detroit Music Hall. For more information visit jazzcafedetroit.com
Saturday, 4/20/13
Holistic Health and Wellness Expo
Royal Oak High School
10 a.m.-3 p.m.
$2 at the door
Meet holistic practitioners and vendors providing health and wellness services. Attend mini seminars on incorporating wellness practices into your daily life. Participate in exercise routines that promote a healthy lifestyle. Learn alternative methods to manage pain.
Detroit Neighborhood Arts Workshops
Redford Branch Library
10:30 a.m-1 p.m.
FREE
Middle school students with a serious interest in art and design are the start of Detroit Neighborhood Arts Workshops (DNAW). Through DNAW, these young artists develop the advanced skills they need to prepare for a strong future in the arts. Because their passion and dedication deserve high quality instructions, DNAW young artists are taught by professional College for Creative Studies Artist/Teachers. With guidance from these real life, working artist, each DNAW student begins to build the awesome personal art portfolio he/she needs order to apply to Detroit's highest quality high school art and design programs. Students, bring 2-3 pieces of art.
Baseball Tomorrow Fund Field Maintenance Education Clinic
Comerica Park
9:30 a.m. – 11:00 a.m.
Registration begins at 9:00 a.m.
Attendees will learn tips and techniques from the Detroit Tigers' Head Groundskeeper
Heather Nabozny. The clinic will feature discussions on infield maintenance, mound and
home plate management, game day preparation and turf management.
For more information, call Sam Abrams, Manager, Player Relations, Sports and Youth Programs, Detroit Tigers,
313-471-2363
Sunday 4/21/13
WSU Jazz Night
Cliff's Bell.
Cliff Bells has been dubbed by the New York Times as "The Best Place to be in Detroit" and Sunday night it will definitely be the place to be when the Wayne State University Big Band performs. No Cover Fee, for more information visit cliffbells.com or call 313-961-2543
ZanYe CD Listening and Release Party
Music Hall Jazz Café
6 p.m.
Tickets: $15
ZanYé, pronounced: ZAHN-yay , is an up and coming talent who's not afraid to show her most eclectic side, combining jazz, soul, gospel and R&B, striving to deliver a really expressive and colorful sound. For more information visit www.zanyemusiq.com or call the Music Hall at 313-887-8501
Poetry and Spoken Word
Hartford Memorial Church
4 p.m.-6 p.m.
Free; donations accepted for Hartford's Hunger Task Force
If you're in the mood to hear inspiration words and thought provoking messages look no further than "A Night of Poetry and Spoken Word" at Hartford Memorial Church. For more information visit hbmcdetroit.org or call directly at 313-861-1300.