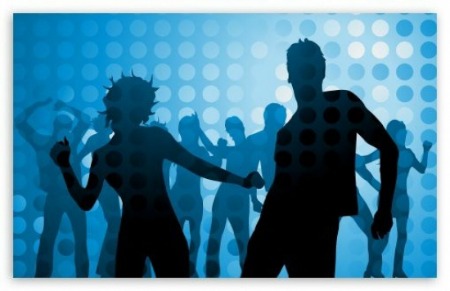 The weekend is here! Need something to do? Here's a list of things to get into this weekend in and around Detroit.
Friday, 4/5/13
Tigers' Opening Day
Comerica Park
1:08 pm
Cheer for the Tigers as they take on the New York Yankees
Diabetes Workshop
Redford Branch Library
10 am-12:30 pm
Now through April 9, Redford Branch Library, sponsored by the National Kidney Foundation. This six-week workshop is intended to educate and provide skills and toolds for people living with Type-2 diabetes. For more information, call (800) 482-1455
'A Thousand Circlets' (Friday, Saturday, Sunday)
Detroit Repertory Theatre
Times Vary
Theroun D'arcy Patterson's play will make its Midwest premiere this Thursday. The story tells the tale of a highly regarded African-american architect who is at the height of his career wihen he discovers he has alzheimer's. You don't want to miss this poignantly moving performance. For more information or to purchase tickets, visit detroitreptheatre.com
Saturday, 4/6/13
Esperanza Spalding
Michigan Theater
For more information call the theater directly (734) 688-8480
The acclaimed jazz artist will be in concert one night only for a magical experience of smooth sounds and electrifying rhythms.
Mike Tyson
Fox Theatre
8 pm
Visit olympiaentertainment.com or ticketmaster.com to purchase tickets.
After a highly successful bout on Broadway, legendary boxer, Mike Tyson announced today that he will take his acclaimed one-man show, "MIKE TYSON: UNDISPUTED TRUTH," on a national tour with a limited one-night performance at Detroit's Fox Theatre on Saturday, April 6 at 8 p.m. Helmed by renowned director Spike Lee and producer James L. Nederlander, the 10-week tour will visit over 36 cities.
Tony Lucca
The Village Theater at Cherry Hill
Doors open at 7:30 pm. Show starts at 8 pm.
Tickets: $20
For more information, visit tonylucca.com or call the theater at (734) 394-5300
Detroit native and finalist from NBC's mega-hit show "The Voice" will be in concert singing songs for all ages.
All-Star Comedy Festival
Detroit Opera House
Tickets: $59-$95
Come and be entertained by this laugh out loud, funfest featuring comedic acts like Sheryl Underwood, Earthquake and John Witherspoon.
For more information, visit ticketmaster.com
Delta Sigma Theta Inc.,: Celebrating a Century of Sisterhood Scholarship and Service Exhibit
Charles H. Wright Museum
9 am-5 pm
The first Saturday of April marks the beginning of a scheduled yearlong exhibit of Delta Sigma Theta memories and articles.
For more information, visit thewright.org
Sunday 4/7/13
"Real Women Like Us—Redefining Our Beauty Dinner"
Silver Gardens Event Center
4 pm-8 pm
General Admission: $40
Positive S.I.S.T.E.R.S. presents an event with a theme of "Unleashing Your Soul's Essence." Come be a part of an afternoon of empowerment, live jazz and local vendors.
For more information, visit positivesisters.com or call Kimle Nailer at (313) 402-4887