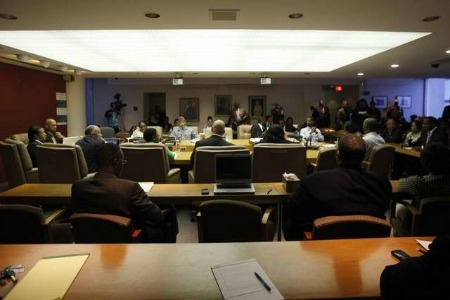 Is the Detroit city council meeting illegally?
Attorney and Community Activist Robert Davis claims they are. He's also filed a lawsuit in response to the emergency manager law in Detroit.
According to Davis, without the permission of EFM Kevyn Orr the city council cannot meet. He suggests that Orr must make written orders, and he has yet to do so with regard to officials coming together to act in any authority or capacity. Davis also mentioned that the emergency manager has yet to officially outline the duties and responsibilities of the city council.
Since beginning work last month to sort out the city's troubled finances, Orr's appointment stipulates that he alone is in control of the city's affairs. He has professed a willingness to work with Mayor Dave Bing and council members to address key challenges. Current elected officials, however cannot act in any way without the EFM's official approval.
Follow Britney Spear on Twitter @MissBritneySp