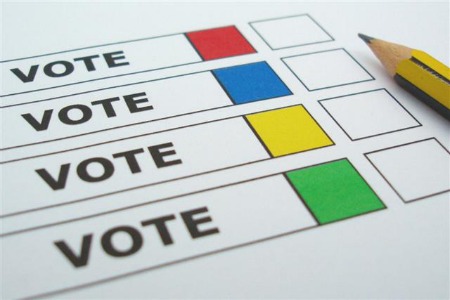 The Michigan Chronicle recently partnered with Foster McCollum White Baydoun (FMWB) to conduct a poll consisting of 400 Detroit voters aimed at getting their views on a variety of issues affecting the city, including the emergency financial manager issue, Detroit's financial crisis, and public safety. A live call telemarketer conducted a random polling survey of Detroit registered voters most likely to vote in the August 2013 Primary Election. The poll was conducted on March 18 and 19. FMWB is the consulting firm of choice for gathering and analyzing quantitative measurements in politics.
"We wanted to conduct this poll to get concrete data about how Detroiters feel about key issues facing the city," Real Times Media CEO and Michigan Chronicle Publisher Hiram Jackson said. "The Michigan Chronicle is the voice of the community and this poll is a way for us to quantitatively express the views and opinions of our readers."
Out of the population polled, we discovered that the city is divided roughly in half with regard to an emergency manager and public safety is a major concern for constituents. Polls are an invaluable tool for political candidates and considering that the mayoral race is already under way, our poll will grow in its relevancy and use. There is a lot of discussion taking place throughout the city, sometimes publicly but also privately in people's homes. This poll is a way to bring to the surface the private conversations and organize the outspoken public.
"Polls are important because they gauge the opinions of the community. They also let candidates know where they need to make up ground," said Detroit resident Erin Godin.
"Polls are good if you can get the proper demographic. They give an insight to what the demographic is feeling," said Stanley Wright, a project manager and Detroit resident. "Polls are only as useful as the people who are reading them. If the results are delivered to someone in a position to use the info, then there's value."
What you need to know about the poll
Within the Detroit voting populace a number of significant and surprising variances between those who support and oppose the EFM appointment were discovered in the poll.
Persons in the following cross tab groupings were supportive of the EFM appointment and/or believe that the EFM will improve city services for all residents:
22 to 30 year olds
(66.67% support EFM appointment, 72.22% believe EFM will improve city services),
41 to 50 year olds
(47.54% support EFM appointment, 44.26% believe EFM will improve city services)
Male respondents
(45.75% support EFM appointment, 43.14% believe EFM will improve city services)
White Detroiters
(61.7% support EFM appointment, 53.19% believe EFM will improve city services)
Latino American Detroiters
(57.14% support EFM appointment)
Detroiters with less than a
high school diploma
(48% support EFM appointment)
Detroit households earning
$25,001 to $50,000 annually
(49.17% support EFM appointment, 39.17% believe EFM will improve city services)
Detroit households earning
$100,001 to $200,000 annually
(52% support EFM appointment)
Married Detroiters
(42.78% support EFM appointment, 42.78% believe EFM will improve city services)
Respondents who plan on leaving Detroit within the next 18 months
(53.13% support EFM appointment)
Respondents who said that Fire & EMS
services will impact their decision to leave
or stay in Detroit
(47.37% support EFM appointment, 52.63% believe EFM will improve city services)
Respondents who said that City Council
will impact their decision to leave or
stay in Detroit
(52.38% support EFM appointment)
Female respondents
(48.18% oppose the EFM appointment, 44.94% believe EFM will not improve city services)
African American Detroiters
(48% oppose the EFM appointment)
Detroiters with a post graduate degree
(85.71% oppose the EFM appointment and 85.71% believe the EFM will not improve city services)
Detroit households earning
$50,001 to $100,000 annually
(61.39% oppose the EFM appointment)
Detroit households earning
$100,001 to $200,000 annually
(52% support EFM appointment)
Divorced Detroiters
(53.45% oppose the EFM appointment, 56.90% believe EFM will not improve city services)