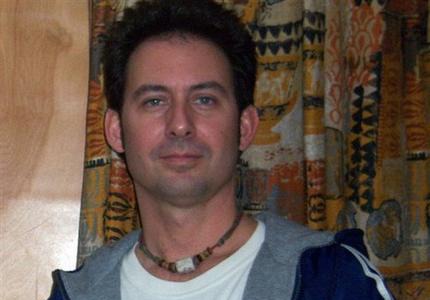 The Michigan Chronicle will kick off the 2013 season of Pancakes & Politics, a four-part breakfast forum series hosted by the newspaper to discuss a variety of current and pressing business, civic and political issues. The first forum, which will take place next Thursday, March 28, at the Detroit Athletic Club, will feature Governor Rick Snyder as the guest speaker.
"The 'Pancakes & Politics' series is designed to attract a diverse group of policy and decision-makers in Southeast Michigan to generate dialogue and debate around the issues that affect the economic and social well-being of the community," said Hiram E. Jackson, publisher of the Michigan Chronicle. "The series' overall goal is to provoke thought and generate new ideas in various sectors that will continue to push our community forward."
No stranger to the series, having also headlined the opening forum for the past two years, Governor Snyder is expected to talk frankly about the state's economic recovery and changes that have been made over the past year.
The sold-out event will include questions from the audience of Southeast Michigan's business and political leaders. Emmy Award-winning senior producer and host of CBS 62's "Michigan Matters," Carol Cain, is moderating the breakfast forum.
Since its inception, Pancakes & Politics has grown to become the preeminent speaker's forum where substantive topics are explored in-depth by those who contribute to the region's business community and those seeking solutions to inspire its growth.
The next session of the four-part series will be April 25, at the Detroit Athletic Club. Confirmed panelists include Dan Gilbert, chairman of Rock Ventures, LLC, and founder and chairman of Quicken Loans; Sue Mosey, president of Midtown Detroit, Inc.; and George Jackson, president and CEO of the Detroit Economic Growth Corporation.
Once again, the third session will be held at the Birmingham Townsend Hotel on May 16, for the annual "Big Four."
Regional leaders, Detroit Mayor Dave Bing, Oakland County Executive L. Brooks Patterson, Wayne County Executive Robert Ficano and Macomb County Executive Mark Hackel will come together to discuss challenges and opportunities facing the Southeast Michigan region.
The final series will return to the DAC on June 20, 2013.
Now in its eighth season, Pancakes & Politics is presented by Strategic Staffing Solutions, Bank of America and Real Times Media. Additional event sponsors include Health Alliance Plan, PNC Bank, Rock Ventures/Quicken Loans, Blue Cross Blue Shield of Michigan and Comcast, and corporate contributors Compuware, St. John Providence Health System and UHY.
Additional Pancakes & Politics breakfast forums are scheduled for April, May and June. Tickets can be purchased by visiting www.michiganchronicle.com, or calling (313) 963-8100. Individual tickets are $75.00; $700 for a table of 10. Sponsor opportunities are available.
About Post Author