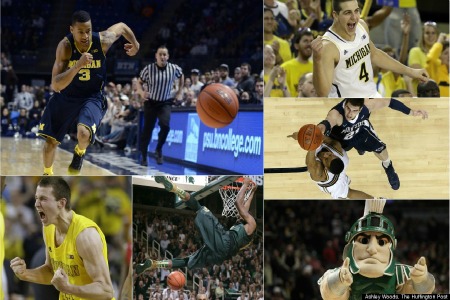 The 2013 NCAA Men's Basketball Tournament is set to begin. With the conference tournaments complete, the NCAA selection committee revealed the field of 68 teams competing for the 2013 national championship. The No. 1 seeds in the four regions of the bracket are Louisville, Kansas, Indiana and Gonzaga.
Louisville earned the No. 1 overall seed after a 29-5 season out of the Big East, capped with a second straight title in the Big East Conference Tournament.
With 31 teams in the field of 68 earning automatic bids to the 2013 NCAA Tournament, the drama on Selection Sunday involved the selection and seeding of the other 37 squads. The defending champion Kentucky Wildcats were among those bubble teams who didn't make the field.
Read more at http://www.huffingtonpost.com/2013/03/17/ncaa-tournament-2013-teams-seeds_n_2897425.html?utm_hp_ref=detroit