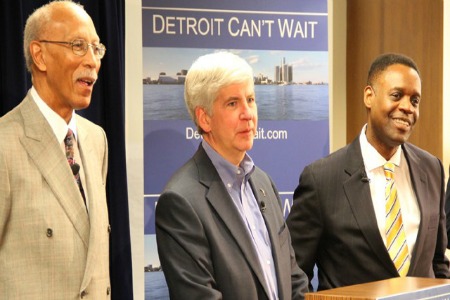 Gov. Rick Snyder will appoint an emergency financial manager to take over control of Michigan's largest city, he said Thursday in Detroit. The announcement follows his declaration of a fiscal emergency in the city.
"I'm confirming my determination of a financial emergency," Snyder said. "I'm going to ask the Emergency Loan Board to move forward with the plan of appointing an emergency manager for the city of Detroit."
With over 700,000 residents, Detroit is the largest city in American history to be directly taken over by state government.
Read more at https://www.huffingtonpost.com/2013/03/14/detroit-emergency-manager_n_2871371.html?utm_hp_ref=detroit