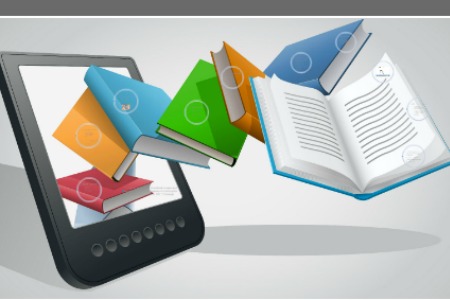 We live in a digital world. As technology continues to expand, industries are faced with the task of making the most of innovation to meet their goals. Education is no different.
The challenge to provide students with an engaging, effective learning experience is one that institutions across the country continuously face. Oversized classrooms and limited resources make that challenge even more difficult in a steadily growing population. Schools must carefully balance novel ideas with foundational aspects of learning.
A new direction is gaining more attention as institutions aim at meeting the demands of a new educational climate.
Will classrooms of the future be completely different from what they are now?
Bill Gates recently announced a push for education that caters to the individual. It involves making classrooms digital, where students learn remotely. The big question rests on whether being physically present is a necessity to the educational experience. Gates says "no". He believes that the days of overcrowded lecture halls will soon be a thing of the past. The Microsoft Chairman envisions a college classroom of the future in which students watch lectures online, given by the brightest minds in their fields.
Cost-effectiveness is a central aspect of education. Administrators have become increasingly concerned with making the most of each dollar while providing a quality learning experience for students. Eliminating the need for a physical presence in the classroom means allocating resources differently. Institutions will gather material from a multitude of sources, and ones that are not just limited to professional educators. Borrowing from the outside world of professionals who work in fields of choice might mean a more diversified learning experience. It will give students a "real world" taste of the industries they seek to work in. Less professors might also mean more resources allocated to study groups and labs.
Bill Gates' vision of the classroom of the future is an innovative approach to an industry on the cusp of rapid transformation. As the keynote speaker at this year's South by Southwest conference, the technology titan called attention to critical challenges that plague our nation's education system. Gates' proposed solutions center around the theme of personalized learning, a concept he feels can be enhanced by new technology.
Gates employed well-recognized figures from pop culture to illustrate the importance of personalized learning. Displaying a picture of Star Wars' Luke Skywalker crouched next to Jedi-Master Yoda, he referenced the mentor's brilliance for his ability to tell when his pupil was no longer "interested" in the lesson. It is a figurative image that comes from the mind of George Lucas, yet it resonates loud and clear with Gates' real life vision of the direction of education.
Gates described a new software currently in development that gives students the opportunity to learn at their own pace and based on their individual needs. Some students require special attention and must return to certain concepts to understand. The new software would give students a chance to engage with material, helping them absorb information based on strategies unique to their learning style.
Gates' latest concept is one that he strongly believes in and aims to bring to life. His Foundation recently announced a $100 million investment in startup inBloom, a service designed to help teachers tailor their lesson plans to the individual needs of students.
Important questions arise with the prospect of a completely digitized learning environment. People are undoubtedly split as to which aspects of the traditional classroom experience must be preserved.
The primary mission of our institutions is to provide students with a quality education. Will moving toward a system completely reliant on technology be the key to accomplishing that end?
Follow Britney Spear @MissBritneySp
About Post Author