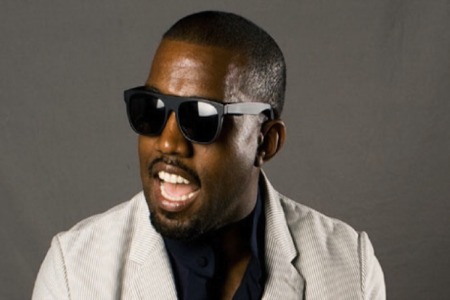 Kanye West is not feeling MTV's Hottest MC's in the Game VIII list, especially his ranking as #7. The list, which aired on MTV Jams on Sunday revealed the rappers that ranked from #10 to #4. Thus the far the list goes as follows:
#4. Nas
#5. Drake
#6. Big Sean
#7. Kanye West
#8. A$AP Rocky
#9. Future
#10. Meek Mill
Detroit rapper, Big Sean just barely missed the being in the Top 5, but it's Kanye's placement at #7 that's causing all the drama. West, who typically ignores the press, called into New York's Hot 97 radio program and had a mini-tantrum. Here's what he had to say:
"I feel like for them to put me at No. 7, they had to bring up things they didn't like, like they didn't like 'Cruel Summer' album. And I'm like, 'That's a compilation. It's not all rappers on [the album].' I mean, 'Cruel Summer' has 'Don't Like (Remix),' 'New God Flow,' 'Mercy,' 'Cold' … you know? … And 'Clique!' You can't name five records like that on an album. But they want to diss me and be like, 'He did Cruel Summer and he can't say he's not part of it because he's on eight records.' Ain't nobody bringing up that 'Diamonds (Remix)' verse. There ain't no verse in a year that's f–king with that verse!
It's definitely not about a body of work. Possibly it could be about overall MC, rap swag. Sean is a great rapper, period. It checks all the boxes. What happens with these type of things and the people that review it, when I come in and I have the pink Polo and the backpack, I'm checking all the boxes of that A Tribe Called Quest era and all that, so they want to champion it. They don't like Givenchy Kanye. They don't like Kanye in a kilt, they don't like Kanye in a relationship."
And Ye's final words before hanging up on Hot 97?
"Really, I didn't really want to call and talk about the No. 7 list, I just wanted to tell everyone I gave Sway his first TV…and he needs to remember that." *dial tone*.
Sounds like a kid that didn't get picked first for the dodgeball team in elementary school, saying, "Remember when I gave you a pencil that one time?"
About Post Author