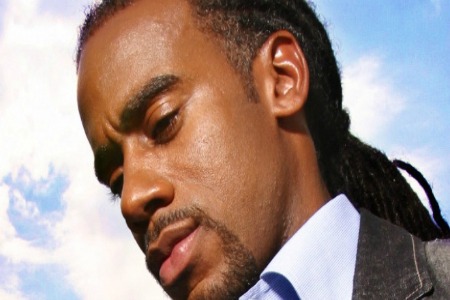 AT&T wrapped up its 28 Days Black History Month campaign at the Millennium Centre in Southfield last night. It was free and open to the public and featured a live performance from singer/songwriter Elle Varner. The campaign, hosted by comedian, television/radio personality Rickey Smiley, kicked off in Washington D.C and made stops in Raleigh, Atlanta and closed out the series here in Detroit. For the past five years, AT&T has been committed to celebrating black history by inspiring people to challenge themselves and to become empowered.
"Our goal is that they hear a message—an authentic message and they take that with them," said Jennifer L. Jones, Vice President of Diversity Markets for AT&T Mobility. "For a lot of young people, it is important that while they celebrate themselves as is, it is also important to understand why they are able to do the things that they can do."
The series features a different speaker for every city. The speakers are innovative thinkers and leaders of our generation. This year, the host cities had the opportunity to hear from Kevin Powell, Corvida Raven and MC Lyte. Here in Michigan, we were honored to have the award-winning investigative journalist, social activist, political commentator and author Jeff Johnson, symbolically "drop the mic" on us after delivering a breathtaking speech, that frequently had the audience on its feet. The delivery was harsh at times, but it was delivered from a place of love for Detroit and its people.
"Anytime I've been in Detroit and been in various communities, people are always authentic," Johnson said, "That's what I love."
The 28 Days speakers series is at the top echelon of programs geared at not only talking about black history, but encouraging us to create our own history and control our story. To do that, we have to talk, learn and care about our history beyond the twenty-eight days in February.
You have eleven months to learn about our history, so that in February, you have something to celebrate. –Jeff Johnson.
Follow Amber L. Bogins on Twitter @AmberLaShaii

About Post Author