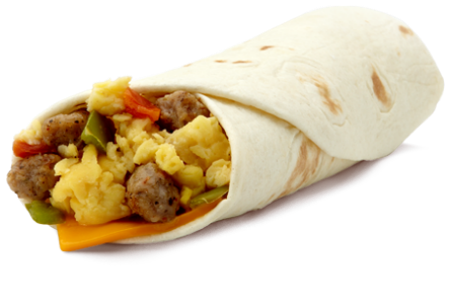 A great morning begins with a great breakfast and McDonalds has answered the great breakfast call by serving a free cup of Premium Roast Coffee and a Sausage Burrito to the first 500 commuters at Campus Martius from 7 – 10 a.m. on Tuesday, Feb. 26, 2013.
The sausage burrito is made with peppers, onions, fluffy scrambled eggs, sausage and cheese all wrapped in a soft tortilla. It is only 300 calories and provides 12 grams of protein.
If you miss out on the free breakfast giveaway don't worry, McDonalds is offering a complimentary small cup of their premium roast coffee to customers this week. (Feb. 25 – Mar. 3) The free breakfast offer is valid while supplies last, no purchase necessary.