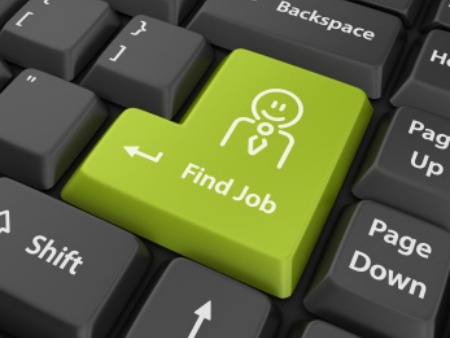 Getting a college degree is a great accomplishment. But, what's mainly on most graduate's minds is what lies in store for them once they've walked across the stage.
For colleges across the country, the gap between their graduates and the workers that employers are looking for has steadily widened. Yet, a few schools might be on track to change that trend.
One possible solution: spiders.
Before you jump out of your seat in urgency, let me explain. Not creepy crawlers, but rather the ones that sort through search engines, reading thousands of online "help wanted" ads. This system of checking jobs in real time gives students an edge because they know what to expect before entering the real world. It's a faster alternative compared to the two year delay on the federal government's tracking of labor trends.
More and more colleges and universities are using this technology to update their catalogs to better reflect the current job market. They are just as quickly cutting out programs that do not serve the best interest of students.
The mounting debt of a college education can leave graduates penniless. It's much worse when you're without a job, or one that pays well.
Higher education plays a key role in economic recovery. When schools prepare students for employment after graduation, more graduates get jobs. The rising cost of college makes it even more imperative that institutions prove the relevancy of a degree.
For years, colleges have relied on out of date data to track federal labor. Institutions must update their practices. Too many students are graduating college and either struggling to find work or taking up jobs far below their level. One cause for this dilemma is that companies can't find people who are skilled in the areas they are looking for.
Students are not alone on the chopping block. Schools are being held to a new standard. If they fail to prepare graduates, institutions could lose out on their reputation and future enrollment.
Read any college's or university's mission statement, and in one shape or another, it alludes to getting students ready for real life outside the classroom. It is refreshing to find that some are taking the words of their vision and turning them a reality.
Follow Britney Spear on Twitter @missbritneysp