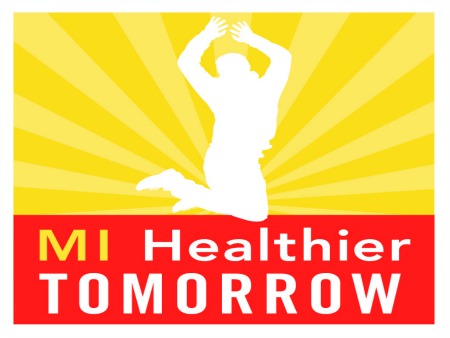 If you're not overweight now, you likely will be soon. That's the news from the Center for Disease Control (CDC), which reports that four out of five African American women are overweight today.
Given such alarming evidence, one has to ask if obesity has become the new norm for Black women.
And, if so, shouldn't we really begin asking "why?"
Our curve-driven culture, dominated by a "thick is sick" mentality, masks trouble ahead, according to minority health experts who worry that too many Black women are actually choosing to be overweight.
Clinging to our 'big is beautiful' mantra despite evidence that obesity is a leading contributor to the escalating number of type 2 diabetes, heart disease, arthritis, stroke and dementia cases reported among African American women is not good for our health.
Neither is supporting wrong-minded thinking that big women want to stay that way, according to minority health experts Marilyn Hughes Gaston, M.D. and Gayle K. Porter, PsyD, founders of the Gaston & Porter Health Improvement Center.
The fact is that there are a number of major factors from depression, yo-yo dieting, cravings, poor self esteem, sexual abuse, and emotional eating to access to healthy foods at the root of weight issues among African Americans.
"These and other contributing factors must be addressed quickly," says Dr. Gatson. "As Black women, we take care of everybody and nobody takes care of us and we don't take care of ourselves."
It's important to take smaller, simple steps toward maintaining better health in order to sustain lasting value, according to Michigan Department of Community Health (MDCH) Director James K. Haveman.
Haveman unveiled a program, coined "MI Healthier Tomorrow," aimed at helping Michiganders do just that at a press conference this week.
The campaign focuses on the power of 10.
"We want everyone to understand that losing just 10 percent of your body weight can make significant improvements to both physical and mental health," says Haveman, who explains that a 10 percent weight loss for those who are overweight can:
– Improve blood pressure
– Lower cholesterol levels
– Improve heart health
– Decrease risk of type 2 diabetes
– Strengthen the immune system
– Decrease back and joint pain
– Improve breathing and sleep
– Increase energy and stamina
– Improve mood and self-confidence
"The multimedia campaign's bite size info nuggets and digestible lifestyle recommendations are so easy to incorporate that participants will barely discern a change in their daily routine," states LivingWELL Magazine Publisher Jackie Berg, who encourages readers to take the online pledge.
Participants will receive a free getting started kit, along with email and text messages to guide them on their weight loss journey. Messages sent out twice a month with motivations, reminders, tips and recipes will support weight loss efforts.
These kinds of small simple steps will lead to a better tomorrow. Let's start now.
Editor's Note: Upcoming issues of LivingWELL Magazine will explore weight loss challenges among African American men. Stay tuned.