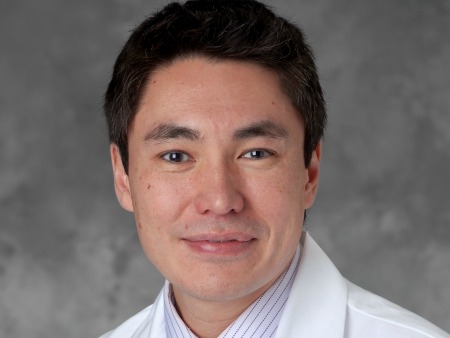 What's the harm in hand washing?
Germs travel. One of the quickest ways to stop their spread is frequent hand washing, according Dr. Frank McGeorge, Henry Ford Hospital ER physician.
Hands represent the single greatest transmission agent for all types of infections, according to researchers.
We're doing a good job in the hygiene department if you rely on non-scientific surveys that report that, on average, 95 percent of Americans claim they wash their hands after using public restrooms.
The empirical evidence is less promising:
The American Society of Microbiology reports that as many as one third of Americans skip hand washing altogether.
Gross, right?
And among those washing, nearly 57 percent are not washing their hands long enough, according to the 2012 healthy hand washing survey conducted by the Bradley Corporation, the industry's leading manufacturer of commercial plumbing fixtures and washroom accessories.
The Centers for Disease Control and Prevention (CDC) recommends washing for a least 20 seconds — about the time that it takes to sing happy birthday twice — to allow sufficient time to remove germs.
BEATING THE BUG
Despite the fierce spread of the flu throughout the Midwest and higher than normal reports of severe cases resulting in deaths, 75 percent of us don't change our hand washing habits seasonally.
"Hand washing is the best way to help your body fight off cold and flu germs," notes Dr. McGeorge.
While 60 percent of Americans realize that hand washing is important step to stay healthy, awareness does not necessarily translate into action, according to a survey of more than 1,000 Americans sponsored by SCA, a maker of out-of-home hygiene products.
GERM AGENTS
Survey respondents admit to skimping on personal hand hygiene after coming into contact with a number of germ-laden environments and objects — including ourselves.
Nearly four in 10 adults — 40 percent — admit to not washing their hands after sneezing, coughing or blowing their nose.
If germs represent such yucky things, why do we knowingly carry them around with us?
JUST CAUSE
The reasons non-hand washers "skip" the sink vary. The top three reasons reported by Bradley's Healthy Hand Washing Survey are:
1. Used hand sanitizer instead
2. No soap in restroom
3. No paper towels in restroom
When hygiene takes a hit, illnesses spread rapidly. The U.S. National Library of Medicine reports nearly 22 million missed school days and 20 million sick days from work associated with the common cold alone.
Perhaps it's time for a different approach.
THE GROSS FACTOR
Poo on you, wash your hands.
You just peed, wash your hands.
University of Denver researchers moved the needle on student hand washing habits in 2007 in an effort aimed at calling out bad behaviors with innovative stall wall messaging linking key words: gross, germs and you-will-get-sick.
The potty posts worked, increasing hand washing by 26 percent among female students. The campaign was less successful with males, moving the needle by only 8 percent.
Scientists agree that In order to protect against the spread of harmful germs, we must close the gap between beliefs and practices.
Why wait to wash?
SIDEBAR
STOP THE SPREAD
Henry Ford Health System recommends the following tips to protect yourself and your family, especially during cold and flu season:
Wet hands with clean running water and apply soap. Use warm water if available.
Rub hands together, lather and scrub all surfaces for 15-30 seconds. Need a timer? Imagine singing "Happy Birthday" twice through to a friend.
Rinse hands well under running water.
Dry your hands using a paper towel or air dryer. If possible, use your paper towel to turn off the faucet.
Always use soap and water if your hands are visibly dirty.
If soap and clean water are not available, use an alcohol-based hand rub to clean your hands. Alcohol-based hand rubs are just as effective as soap and water, in most cases, and reduce the number of germs on skin. They are also fast-acting.
Finally, if you observe a doctor or nurse not practicing proper hand hygiene, speak up and ask them politely to wash their hands. Remember, good health is in all of our hands.