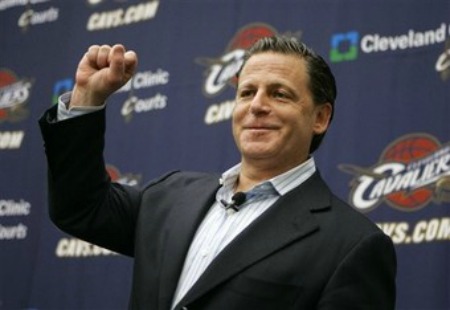 It's easy to lose hope and get sucked into the negative news surrounding our city. But, all is not lost accordingly to one real estate heavy weight.
Dan Gilbert continues to harbor a vision of innovation, creativity, and vibrancy despite what naysayers might encourage you to believe about Detroit. A $1 billion investment over the next three years seeks to expand the downtown area and move more workers into the heart of the city. Add to the mix a multi-million dollar investment in the anticipated light rail line and the possibility of new technology start ups, and you have a pretty good case in defense of Detroit's prosperity. Gilbert has also been in talks with numerous retail outlets and restaurants to open downtown space.
It's a struggle for Detroit to keep its relevance when it concerns people, especially younger ones, and encouraging them to remain in the city. More and more are fleeing in the midst of a struggling economy and high crime rates. The belief that folks like Dan Gilbert, a Detroit suburb native, have in the city might be what it needs to encourage residents to think twice before jumping the gun.
The need to attract new, thriving talent to Quicken Loans is a major concern. Part of that ploy involves keeping young people invested in Detroit. The company Gilbert co-founded moved to downtown from the suburbs in 2010, and has since witnessed a tremendous increase in home loan volume. It might even surpass JP Morgan to become the nation's #2 retail home loan provider this quarter. Tremendous incentives are offered to the company's employees, and perhaps ones that have made Quicken Loans one of Forbes' top companies to work for in 2013.
Gilbert's belief in the city is a sigh of relief considering current circumstances. It's exactly what Detroit needs, along with the support of others, to thrive in rebuilding its economy and restoring greatness.
Follow Britney Spear on Twitter @missbritneysp
About Post Author