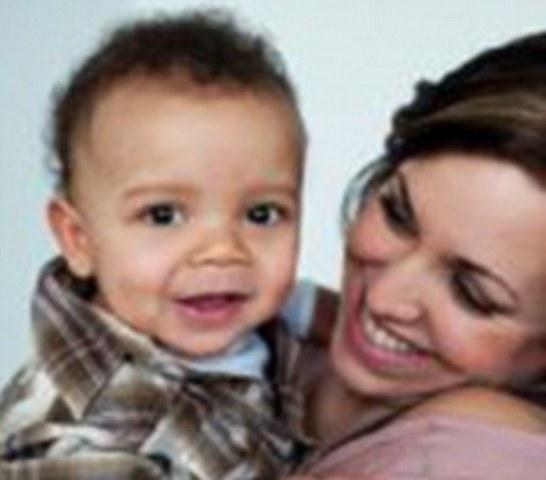 TODDLER ASSAULTED-Jessica Bennett and her son Jonah were traveling to Atlanta for a family funeral when her son was assaulted on the plane.
MINNEAPOLIS (AP) — A Minneapolis woman says her 2-year-old son was traumatized by a man accused of slapping the boy and calling him a racial slur during an Atlanta-bound flight.
The boy's mother, , said in a statement Saturday that her son has become "apprehensive to strangers" since the Feb. 8 flight from Minneapolis.
Joe Rickey Hundley, 60, of Hayden, Idaho, has been charged with simple assault. His attorney said he will plead not guilty.
Bennett, 33, told authorities her son was crying as the Delta Air Lines flight prepared for landing. Hundley was sitting next to her and slapped the boy in his face, causing a scratch under his right eye, she said.
Hundley "told her to shut that (N-word) baby up," FBI special agent Daron Cheney said in a sworn statement. "Ms. Bennett received assistance from several people on the plane."
Bennett said the infant began crying louder after he was hit.
"Hundley's comments were racist and hateful," Bennett said in a statement to KARE-TV (https://kare11.tv/YyjZ58). "The family has numerous questions about how a passenger could get so violently out of control as to assault a toddler."
Hundley was suspended from his job as president of Unitech Composites and Structures, The Atlanta Journal-Constitution reported (https://bit.ly/Xg2aJQ).
Al Haase, president and chief executive of AGC Aerospace and Defense, Composites Group — Unitech's parent company — said the firm was taking the matter seriously.
"In accordance with our company's personal conduct policy, we have suspended the employee pending investigation," Haase said in a statement.
Information from: KARE-TV, https://www.kare11.com