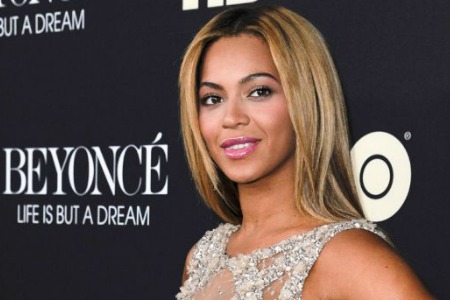 This past weekend culminated a series of events surrounding the Beyonce takeover.
First, the music star sat down with Oprah for the OWN Network's Next Chapter. Just an hour later, her new documentary 'Life is But a Dream' premiered on HBO. We've seen it before- the sit-down interviews, the behind-the-scenes look at a day in the life of the star, you name it. Yet, what fans were surprised to find is that Beyonce is much more candid and open in her latest work.
What supporters might appreciate most from Beyonce's latest film chronicling her life is that she is a real human being. It's easy to forget that simple fact considering the larger-than-life persona she's developed since stepping onto the music scene over a decade ago. Her numerous hits, power-packed performances, and even movie appearances give this real-life wonder woman a supernatural quality. It's refreshing to find that the singer is finally ready to open up and share her life with her followers; something that many are eager to receive.
Beyonce's decision to finally discuss how she felt about the drama surrounding her father, Matthew Knowles, is perhaps the second-highest point of the documentary. Knowles recently became the center of public scrutiny for allegedly cheating on his wife and Beyonce's mother, Tina, and having a child out of wedlock.
Giving the world an up-close-and-personal look at her daughter Blue Ivy is the number one moment of the film. It's what everyone has been waiting for. To finally get a real glimpse of perhaps the world's most famous baby has people in awe. Beyonce openly expresses a fondness of motherhood, expressing the joy of bring her child into the world after previously losing one to a miscarriage.
The pop superstar also offers us a shockingly candid look at her romance with music mogul Jay Z, something that most fans have yet to see. The most any of us have witnessed when it concerns their love is a paparazzi shot of the two on vacation, or a sidebar comment during an awards show acceptance speech. The couple have finally decided to let people in on a little bit of their personal lives.
Life might be 'but a dream' for Beyonce. But, that's not all there is to it. What her new documentary reminds us of is that she is a real person. One who experiences joy as well as hurt, and is no different than anyone else in that respect. At the of the end, it's an open and honest truth that will only strengthen the connection she shares with her fans across over the globe.
Follow Britney Spear on Twitter @missbritneysp