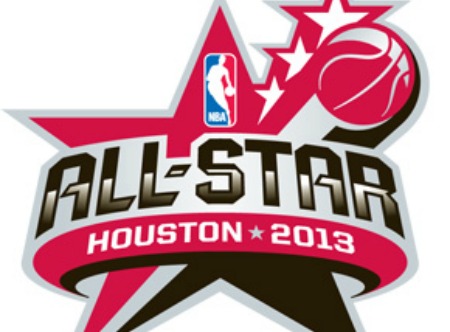 HOUSTON – Happy 50th birthday, Michael Jordan. Kobe Bryant made you look good.
Three days after His Airness chose Bryant over LeBron James in the debate over the best player, the Lakers' guard made it his personal mission to stop James down the stretch of a close All-Star Game. And just like last year, Bryant succeeded – picking up the big block in the West's 143-138 victory Sunday night at the Toyota Center.
"I'm known for my defense," Bryant said. "I can defend. I'm pretty smart with my defense."
Carmelo Anthony scored a team-high 26 points with 12 rebounds for the East. Chris Bosh was embarrassed a couple times. OK, more than a couple times. Chris Paul won game MVP honors with 20 points and 15 assists.
But the crunch-time focus was on Kobe and LeBron, with comparisons and Jordan's legacy as the backdrop (although, curiously, Jordan was never acknowledged during Sunday's game on his 50th birthday).
The West's Kevin Durant of the Oklahoma City Thunder throws down a reverse dunk.
It was your typical All-Star Game for most of the 48 minutes, devoid of defense and blessed with dunks. But about midway through the fourth quarter, Bryant decided to press James as the pair began jawing back and forth. With 2:39 remaining, James pulled up for a jumper and Bryant blocked it from behind – setting up an easy jam for Kevin Durant at the other end to give the West a 10-point advantage that LeBron's squad couldn't overcome.
James had the better overall game (19 points and five assists). But Bryant (nine points, eight assists while playing 28 minutes at 34 years old) again left the victor.
"Does that surprise you?" East coach Erik Spoelstra said about James and Bryant going at each other. "That's what those guys live for."
Read more: https://www.nydailynews.com/sports/basketball/star-crossed-west-wins-nba-all-star-game-kobe-takes-lebron-article-1.1266724#ixzz2LGcl3MWS