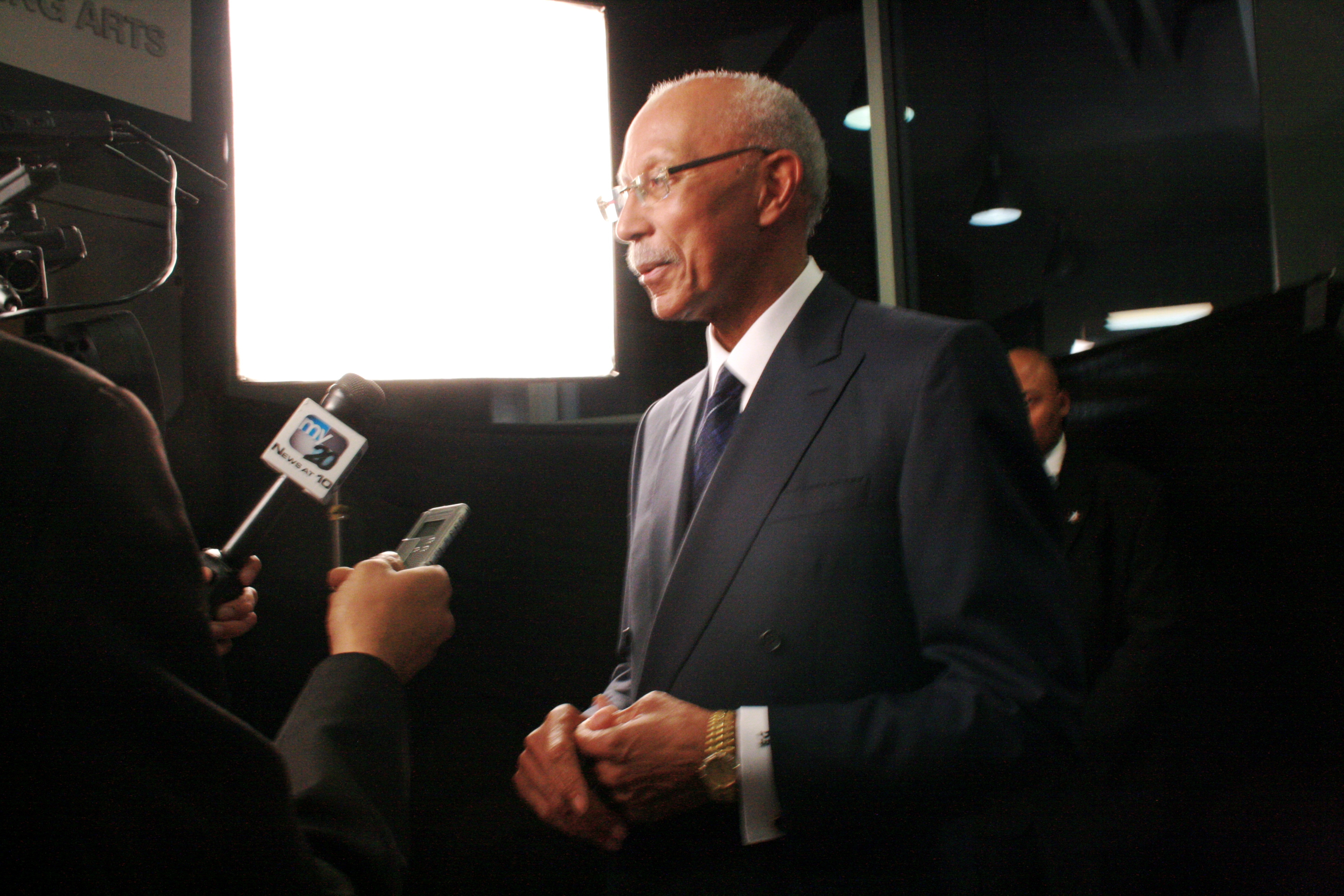 In his fourth (and possibly last) State of the City Address, Detroit mayor Dave Bing avoided the fact that the city is likely about to fall under state receivership.
His only acknowledgement of the issue came when he boasted that his administration has had "no emergency manager to date."
Local political pundits took to the social media website Twitter to point out the Mayor's game of dodge ball on the topic.
Detroit Free Press columnist Stephen Henderson tweeted:
"Bing should also take credit: No swarms of locusts since he has been mayor. To date, that is. #BingSOTC2013"
Detroit News columnist Nolan Finley also took a crack at the mayor via Twitter:
"Elephant? What elephant? Bing barely mentions consent agreement and says nothing of pending financial manager. Reality avoidance."
Free Press Columnist Rochelle Riley tweeted her two-cents as well:
"Bing speech sounds like its being delivered by a guy who knows it soon won't matter."
The tweeting pundits noted that much of the Mayor's claimed progress in the city has come from handouts rather than internal changes.
City Council President Pro-Tem Gary Brown posted:
"As Mayor points out, the business & philanthropic community are moving forward. It's city government that is failing. #Detroit #SOTC"
Riley agreed:
"Mayor Bing lists accomplishments; he can be proud. But most came by way of federal funds. He better hope that keeps coming. #BingSOTC2013."
Riley took the chance to note something else: Recently Bing closed 50 city parks due to a $6 million budget shortfall but…
"Mayor Bing announces plan to raise $60 million to keep 17 rec. centers open a week after he announced plans to close 51 parks. #BingSOTC2013"
Interestingly, Wayne County Sheriff Benny Napoleon, who is planning a run for mayor in 2013, tweeted his agreement with the Bing more than once during the speech, avoiding criticism of his possible opponent in the race.
"Again I agree, public safety must be the top priority of any administration. #Detroit #BN4theD #SOTC."
After Bing refused an interview to prominenet (and often abrasive) Fox 2 news reporter Charlie LeDuff, Fox 2 pulled Bing's post-speech airtime altogether.
LeDuff tweeted:
Detroit Mayor Bing refuses me as his interviewer after State of City. Fox2 bosses Refuse him airtime all together. I work for a good org.
Bing also avoided giving any hints as to whether he plans to run for re-election this year.
Did anyone else watch the State of the City? Your thoughts?
About Post Author