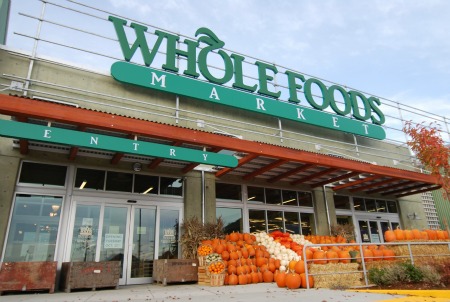 Midtown Detroit continues to bustle with new business. This time, it's a new Whole Foods market slated to arrive to the area as early as mid 2013.
Detroit City Council President Charles Pugh tweeted out an announcement that the high-end grocery chain would begin posting job listings online on April 2 for its new location. Pugh also included a flyer listing scheduled information sessions that will take place on February 13 and February 15. Click here for more information.
Construction for the new market, expected to open in late May or early June of this year, is on schedule, according to company officials.
It's a major upgrade to the area, and one that residents have never quite witnessed before. No major grocery or store chains currently exist in the city. Ask any resident, and they will tell you that it's one of the most underrated daily dilemmas. Often times, Detroiters must travel outside of city limits to get the quality that a Meijer, Kroger, or even Walmart provides. For many, the small 'mom and pop' markets on the corner just don't cut it. How exciting it is that in the coming months, residents will get to experience the Whole Foods brand in their own backyards! What's more is that the market makes healthier options more available than what is typically offered at other grocers.
The opening of Whole Foods Midtown is also sure to be a much needed boost to the city's economy. Detroiters can only hope that there's plenty more where that came from.
For more information, visit http://www.wholefoodsmarket.com/careers
Follow Britney Spear on Twitter @missbritneysp