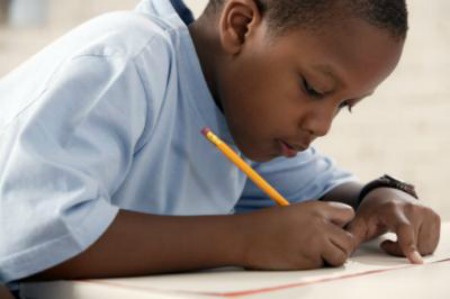 Detroit Public Schools students scored record gains on the Michigan Educational Assessment Program Test for the fall of 2012, with improvement in 17 out of 18 assessments. DPS increases outpaced statewide progress, "closing the gap," in 14 out of 18 assessments administered.
Gains were especially significant in Reading and Mathematics.
In Reading, students made gains ranging from 3 percent to 11.3 percent in all grades 3 through 8. One particularly impressive result is that DPS students bested their statewide peers in grade 8 reading by 7.1 percent. In Mathematics, improvement in students' proficiency ranged from .5 percent to 6.7 percent in grades 3 through 8. Gains were also seen in Science, Writing and Social Studies in all grades, except one.
"These test results are great news, but we know we have more work to do, as a district and in every school," said Emergency Financial Manager Roy S. Roberts. "Detroit Public Schools' goal is to ensure that every child is successful, and we are doing everything in our power to make that happen."
"These gains aren't due to any one silver bullet," said Karen Ridgeway, Superintendent of Academics. "They are due to a comprehensive academic plan that includes robust professional development for our teachers and all academic staff, constant data analysis and regular alterations to teaching strategies to meet the needs of every child individually."
Some of the academic plan highlights included:
– Individual Learning Maps, which are academic blueprints for every child based on what they have learned and where are their strengths and weaknesses
– Netbooks for use by every student in grades 6-12 and a robust technology curriculum
– Take-home Netbooks for grades 8-12, with parent consent
– Extended time in Reading and Mathematics instruction for all elementary students and double-dosing of subjects, where needed
– Parent Engagement initiatives, including workshops and eight neighborhood Parent Resource Centers, and take-home academic toolkits
– Lesson plans based on the Common Core State Academic Standards so that all classrooms, using their own teaching methods, adhered to standards of what children are expected to know and be able to do at each grade level in each subject
In addition, assessment data is required to be posted in every classroom, which reinforces an emphasis on data analysis, said Ridgeway. The aggregate data for every school must be posted at the front of the school, as well.
"Our focus was on closing the gap and staying on pace," Ridgeway said. "To do that, everyone had to focus relentlessly on the individual data for each child and each classroom. We have much more to do, but we have a comprehensive academic strategy that's working, and we now plan to re-double our efforts to not only sustain these gains, but increase them."
As part of the professional development training, assistant superintendents were trained in data analysis, and they in turn, trained all principals. Teachers were trained as well. Staff members were then held accountable for student performance.
Additional professional development includes a new high-tech platform called PD 360, a system which allows teachers and staff to access a library of over 20 videos from experts on a variety of educational topics and lessons.
The coming attractions for the second semester of 2013 include:
– Updated Individual Learning Maps
– Assistance and training to help parents and students understand each child's academic data
– New workshops in the Parent Resource Centers on data analysis
– More robust professional development for academic staff and increased use of differentiated instruction based on researched best practices and data analysis
– New easy-to-use Individual Learning Maps in the form of tri-fold brochures with each child's academic data showing what they have learned and what they need to learn
The district is also announcing a new Reading Corps Rally and Training on Saturday, March 2!
To celebrate our MEAP scores and further engage more volunteers in our successful Volunteer Reading Corps program, a city-wide rally and training for current and future volunteers is set for:
10 a.m. Saturday, March 2, 2013 at Renaissance High School, 6565 W. Outer Drive.
Everyone is welcome to become a part of this program. For full details, visit: http://detroitk12.org/readingcorps/ or call 313-873-1302.
Volunteers can sign up at readingcorpsrally.eventbrite.com.