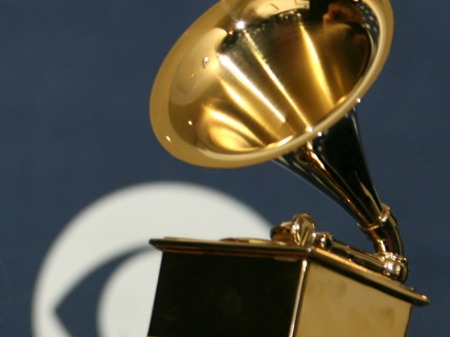 Stars from all musical genres commenced upon the Staples center on Sunday for music's biggest night. Yet, perhaps one of the most striking highlights relates to what we did not see.
The noticeable absence of R&B is something that might have you contemplating 'what's really going on?'
For years, many of music's biggest icons have belonged in one shape or another to the genre that traditionally defines black music. The rise of hip hop over the past couple of decades has changed the face of urban sound. But, is there not room enough for an assortment of musical types?
The presence of other genres and their seemingly widespread appeal is without denial. In recent years, we've witnessed a resurgence of indie, folk music, and jazz. Country continues to hold onto to it's mainstream appeal. Why is it that genres without nearly as many mainstream acts have managed to have twice as much presence at awards shows?
There is also the question with regard to the billboard charts. The fact is, black artists continue to struggle to make it on the Top 100. It seems a enough of a challenge to fall on the genre's list.
What's to blame for the continued struggle of what used to be black America's most beloved genre? Is it that we do not support the music that once defined our culture. It seems nearly impossible to achieve the level of success that some past acts, who held onto their urban roots, once claimed. Perhaps it's the pressure to fit into a mainstream that no longer allows you to be the artist you truly are? Our biggest stars seem to carefully straddle the fence of R&B and Pop to maintain their popularity. Those who take risks may sometimes suffer from falling into the unknown. What was once possible for acts like Aretha Franklin and even Whitney Houston no longer applies to Rihanna and Beyonce. Leaning too far in the direction of R&B is simply unacceptable in the world of mainstream music.
In short, the solution might lie in black communities supporting its own. Granted, not everyone likes R&B. The same, however, can be said about Country. What the success of the latter tells us is that the former has not yet tapped into it's strength as a true niche.
R&B should stand alone; it should not require the support of the masses to purely exist. Until that changes, we'll continue to see fewer and fewer black faces at our top awards show.
Eventually, what once defined the sound of our culture will turn into obscurity.
Follow Britney Spear on Twitter @missbritneysp