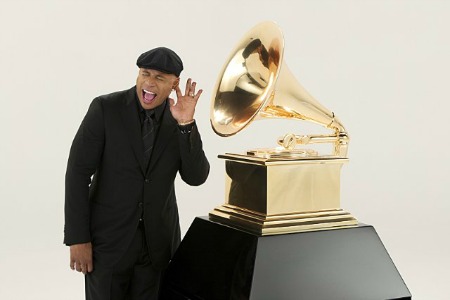 I'm still waiting on music's biggest night, because the 55th Annual Grammy Awards were not it. I wish I could blame it on the newly enforced dress code implemented by CBS, but the Grammys were boring last year too. I'm sure the network and the Grammy "powers that be" will considered the night a success. No wardrobe malfunctions, no obscene comments, no interrupted speeches. The night went off without a hitch. But DEAR GOD! There were only three performances worth seeing, the nominees were garbage, and the energy in the room was nonexistent. I'm not saying that the awards should be scandalous, but the Grammys hypes up these epic "Grammy-moments" and the kept falling flat. Here's a recap of music's lamest night of the year.
https://www.youtube.com/watch?v=k_KwwluMijE
By far the absolute worst performance of the night. Let me tell you why:
1. Because of that headband that matches nothing.
2. Because he's standing up playing the piano.
3. His legs running in slow motion.
4. His complete inability to sing.
5."Forest Gump…???
6. And finally…and this is the big one…he whistled. And meant it.
Follow Amber L. Bogins on Twitter @AmberLaShaii
About Post Author