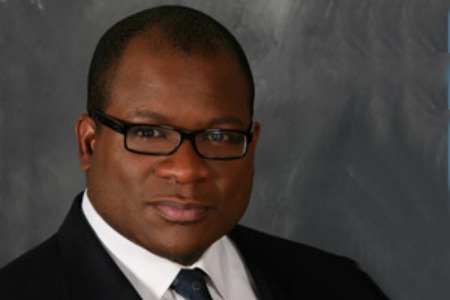 Hiram E. Jackson – CHRONICLE PUBLISHER
No one makes it on their own. And the many great leaders, who walked the halls of the Michigan Chronicle before me, left a lasting mark on this organization and the community we serve. I am honored to have the opportunity to add to the legacy of this great institution.
The Chronicle has always been known for its support of positive social change. As a result, we have become smarter, wiser and better for it. I have learned that individuals with great ideas can often accomplish what government or large organizations cannot.
That is why I decided that it was time for us to have a section dedicated to business. A section focused on the key innovation that underlies much of the gains that have been made by the African American business community in Detroit and the many companies that have partnered with them in order to make our city great again.
It's important that we recognize the role played by entrepreneurs in advancing positive social changes. I don't mean businesspeople solving social ills, but people spreading new approaches — through nonprofits and businesses, or within government — to address problems more successfully than in the past.
I know that at times, it can be hard to believe that progress is happening, but it is. Unfortunately, most of our news focuses on problems, not creative responses to them.
One of the most interesting stories in the business community in Detroit today is how much creative problem solving is being done by citizens who are taking it upon themselves to fix things and who, in many cases, are outperforming traditional organizations or making systems work better.
Is this something new? No.
There have always been people who built organizations that demonstrated new possibilities and sparked change. In business, they were given the name "entrepreneurs." As their role came to be understood, societies instituted a wide array of supports to help them.
We will do our best to identify leaders in our communities whose main mission is to employ and help Detroiters, not only get back to work, but find careers vs. jobs.
What I want to do is give young African Americans a view of what can be done if they come up with a plan and work that plan to live their dreams.And while a degree certainly provides graduates with an edge in the job market, unemployment statistics have repeatedly shown that one's race plays a role in securing employment.
Fortunately, we seem to be doing something about it. A recent report from the Bureau of Labor Statistics confirmed that Black self-employment has been on the rise. The number of self-employed Blacks grew by 5.7 percent from 2007 through 2009, in contrast to the 3.4 decrease experienced by self-employed Whites.
It is our job to show our readers that it can be done. I like to believe that African Americans are a group of people who embody the American promise of success driven by will and resolve.
Furthermore, it's important that we remain transparent as a business community. Our goal is to help people change habits that can hopefully motivate them to pursue greater opportunities. In the end, strategic decisions matter. By turning our attention to habits — those decisions that have profound impact — we know we can change people's lives.
About Post Author