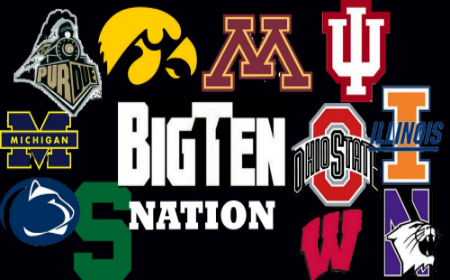 One thing is for sure, after Illinois beat No. 1 ranked Indiana last night 74-72, with 0.9 seconds to play, it confirmed that Big Ten Basketball is back. Thursday night, marked the fifth straight week that the nation's top-ranked team lost.
For years Big 10 basketball, the ACC and the Big East dominated college basketball. Well the Big East is going away, North Carolina is having somewhat down year, but the way Indiana, Michigan, Minnesota, Michigan State and Ohio State have been playing, it gives everyone something to cheer about. So we have decided to rank the team within the Big East as March and tournament time approaches.
1. Indiana (20-3 / 8-2)
Great passing team, but they still have more turnovers in Big Ten play than assists, which could be a problem down the road.
2. Michigan (20-2 / 7-2)
The Indiana Hoosiers seem to be standing in their way. If the Wolverines meet again in postseason tourneys, they could play some great games. They are simply a good-shooting, good-passing, good-rebounding team.
3. Michigan State (18-4 / 7-2)
The Spartans are definitely still in the race. Isn't it great to see both Michigan teams playing well?
4. Ohio State (17-4 / 7-2)
The Buckeyes are the surprise team in the conference this year.
5. Wisconsin (15-7 / 6-3)
The story of the Badgers has to be Free-throws. Zero at Ohio State, 4
2 versus Illinois.
6. Minnesota (17-5 / 5-4)
Every now and then this team comes alive. You have a tendency to forget about them.
7. Iowa (15-8 / 3-6)
Good team. But they lack some mental toughness.
8. Northwestern (13-10 / 4-6)
Unfortunately they have a hard time with head-to-head matchups. They are just not quite strong enough.
9. Illinois (16-8 / 3-7)
Beating Indiana says something. They know how to protect the basketball.
10. Purdue (11-9 / 4-5)
This team is not going to go anywhere, but they play tough in a very stacked Big Ten.
11. Nebraska (11-12 / 2-8)
Let's face it…Nebraska is a football school.
12. Penn State (8-13 / 0-9)
Their record speaks for itself.