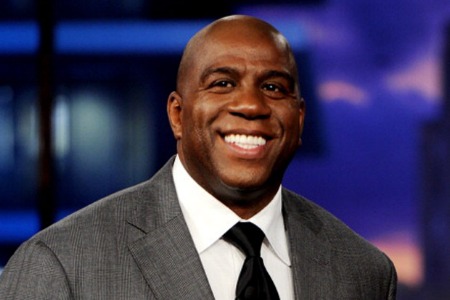 MARVIN BEATTY, JOEL FERGUSON AND EARVIN "MAGIC" JOHNSON RECEIVE NOD TO DEVELOP STATE FAIR GROUNDS
(Detroit) Thursday, February 7, 2013 — Today, a group of investors got the nod from the Michigan Land Bank Fast Track Authority to develop the 157 acre State Fair site located east of Woodward and south of 8 Mile road. The group, called Magic Plus, consists of Basketball Hall of Famer Earvin "Magic" Johnson, Michigan State University Trustee Joel Ferguson and Detroit mogul Marvin Beatty. Management company Redico is also involved in the project.
The group plans to convert the historically designated site into a luxury theater, entertainment complex, mixed retail condos and senior housing. An Amtrak station is also part of the plans. Total investment is slated to be $160 million.
"It is an honor to have been chosen to develop what was once one of Detroit's jewels," said Beatty. "As a native Detroiter, I am committed to be a part of the movement to redevelop this great city."