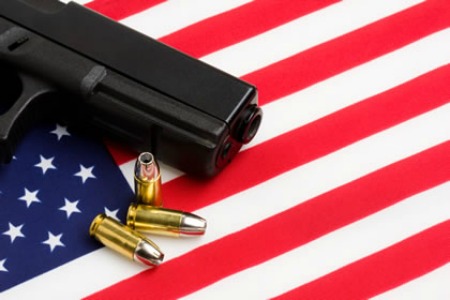 Adding insult to injury, Chicago is again thrust in the national spotlight for less than stellar reasons.
This time, it is the shooting death of 15-year old Hadiya Pendleton. The teen was shot to death on Tuesday while standing outside under a bus shelter after taking final exams. Her death took place in a neighborhood just a few miles away from the home where the Obamas lived before moving into the White House.
The only thing more shockingly coincidental than where Pendleton died is that just a few weeks ago, the King College Prep majorette traveled to DC to perform at the Presidential Inauguration. Her death is the latest in a series of unspeakable tragedies to befall the Chicago community. Citizens all over are expressing extreme outrage over what has come to be yet another link in the chain of senseless murders.
Will the recent act of violence gain the attention of the White House? A petition has been posted on its website, 'We the People', urging President Obama and his family to attend Pendleton's funeral in their hometown. The First Family has expressed its condolences to the family of the victim. No comment has yet been made with regard to the petition.
Pendleton's story casts a different light on the common perspective that Chicago's gun violence is merely typical of urban centers. The simple dismissal of such shootings as fallout from gang activity isn't an excuse when it comes to Pendleton. She attended a school known in the area for its prestige. Friends and family of the student were initially outraged when misreports of the incident blamed her possible gang affiliation. Such stories have been retracted following the discovery that ironically, the teen victim had starred in a PSA against such violence.
The fact is, Pendleton was innocent. Just as innocent as those 20 six-year olds that were senselessly gunned down while sitting in their first-grade classrooms. But, does the rest of the world agree? Will a similar story with a different face gain the same attention?
Follow Britney Spear on Twitter @missbritneysp