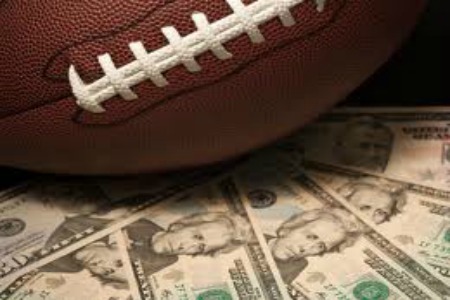 As dominant as the NFL already is financially, it says it plans to boost annual revenue to $25 billion within 15 years.
Eric Grubman, executive vice president of NFL ventures and business operations, said some of that growth will come from existing revenue streams, like tickets, sponsorships and television. But it also expects to see big gains from mobile media and international revenue.
"I don't know when it [mobile media] will turn into an enormous revenue stream," he said, "but I know it will."
Given its staggering success, it's hard to imagine football's dominance could ever slip away. But Grubman points out that 50 years ago horse racing and boxing were the nation's most popular sports. Now they are afterthoughts.
The matter of head injuries is a potential business problem for the NFL, even if it hasn't hurt revenues just yet. Thousands of former players have filed suits against the NFL alleging that it failed to address the sport's neurological risks. The highest profile case came just last week when the family of former star linebacker Junior Seau, who committed suicide last year while suffering from an injury-related brain disease known as chronic traumatic encephalopathy, filed a wrongful death suit against the NFL.
Experts say beyond the legal risks, the growing concern about football's brain injuries could hurt the sport's popularity.
"They're very dependent on the way they're perceived," said Andrew Zimbalist, a Smith College professor and leading expert on the business of sports. But if more players commit suicide or there are more high profile lawsuits, he said "maybe the perception of football begins to reverse."
http://money.cnn.com/2013/02/01/news/companies/nfl-money-super-bowl/index.html?source=cnn_bin