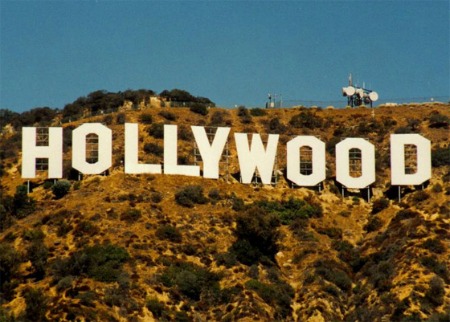 Ryan Gosling is seeking tax credits from the state of Michigan to direct his first movie, "How To Catch A Monster."
MLive reported that Gosling applied for the tax credit through the Michigan Film Office, and plans to shoot the movie in Detroit, beginning in May. His "Drive" costar Christina Hendricks ("Mad Men") is billed as the lead actress, ostensibly playing "Billy," a single mom of two who works at a fetish club.
Gosling, who wrote "How To Catch A Monster," bills the film as an intriguing mix of fantasy noir, horror and suspense. Set against the backdrop of a vanishing city, Billy is " swept into a macabre and dark fantasy underworld."
Producer Marc Platt told Indiewire that Gosling "has composed a beautifully haunting script and has a very clear vision of how he will bring it to life. His ability to draw audiences into his world as an actor will serve him well as a filmmaker."
A website, howtocatchamonstercasting.com, says the movie is currently casting for three male roles: teenager Bones, young Frankie, and an actor with an extremely uncommon face to play the part of a young man aptly named, "Face." It's Bones who finds a secret road that leads to an underwater city in the script.
The Michigan Film Office awards incentives to productions with a budget of at least $100,000 which pledge to spend 27 percent of all purchases within the state and hire a staff made up of 32 percent Michigan employees.
Governor Rick Snyder reduced the state's popular film incentive program to help balance the state budget in 2011, capping the total amount of incentives at $25 million. But a compromise reached in 2012 raised that cap to $50 million for 2013.
https://www.huffingtonpost.com/2013/01/31/how-to-catch-a-monster-ryan-gosling_n_2590622.html?utm_hp_ref=detroit