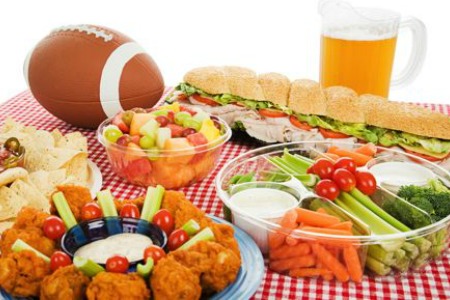 Super Bowl weekend is finally here! While many of us would love to be in New Orleans watching it live, there are great places around town to join in on the festivities for the big game. Below is a list of locations in the metro Detroit where you can kick back, relax, and enjoy the event.
Nemo's Bar
1384 Michigan Ave
Detroit, MI 48226-1019
(313) 965-3180
nemosdetroit.com
Located next to the old Tiger Stadium site, Nemo's is well known for its good food, sports, and good company. Rumor has it, Nemo's has one of the best burgers in the area and there are plenty of TV's available to watch the game.
Hockeytown Cafe
2301 Woodward Ave
Detroit, MI 48201
(313) 965-9500
hockeytowncafe.com
It may be Red Wings country, but you can enjoy all sports at this cafe. Equipped with numerous satellite sports packages, it's a great place to watch the game on any one of the more than 20 63-inch plasma screens. Feel free to scream at the TV; you won't be the only one.
24 Seconds
3071 12 Mile Rd
Berkley, MI 48072
(248) 336-0024
24seconds.net
'24 Seconds' has more than enough flat screens to go around. Experience the game from every angle, whether it be sitting at the bar, from a high top table, or at ground zero. An outstanding beer selection, exquisite food, and top of the line service make this hot spot the ideal place to be on game day.
The Lodge
2812 Orchard Lake Road
Sylvan Lake, MI 48320
(248) 683-5458
lodgegrillandbar.com
It may have changed location and looks over the last ten years, but the spectacular food stays the same. If you're looking for a place to watch the game in the Orchard Lake area, this is your spot. 'The Lodge' may have one of the most diverse beer menus in town, but it's still a place the entire family can enjoy.
Coaches Corner Bar & Grill
1465 Centre St.
Detroit, MI 48226-2209
(313) 963-4000
coachescornerdetroit.com
Coaches Corner stays open long after all the others close up. The kitchen even takes orders after hours. If you're looking to have some late night fun and grub, check this place out. Known in the area for its outstanding service, it is conveniently located one block from Comerica Park and Ford Field.
CBS Detroit contributed to this report.
Follow Britney Spear on Twitter @missbritneysp